After last night's swelter & sweat fest, it's been a gorgeous day.
Bunny was due a wash today and there was probably half an hour of gentle persuasion before D would agree to it. We set the timer on my phone for when the washing machine would be finished and D spent a lot of time sitting by the machine, looking for sight of Bunny (so cute!). Once the cycle had finished D was calling for Bunny as we went through the wash, she would have been so pleased if Bunny had answered!
Once Bunny was safely back with D and we'd established a "safe place" for her to dry – away from splashing – we spent most of the day outside, in the paddling pool. There was the occasional wet stomp off from D, usually when she couldn't get to me quickly but on the whole, it's been a nice one. I enjoyed having a good splash about with T & D and they enjoyed it too. Definitely more of the same needed 😃.
I found this great article in the Celebs on Sunday magazine, which is free with the Sunday Mirror: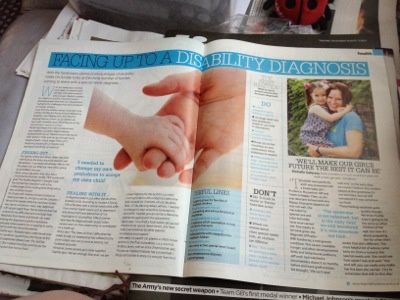 Hopefully in the run-up to the Paralympics and during, there will be more awareness-raising press coverage. I thought this bit was particularly useful: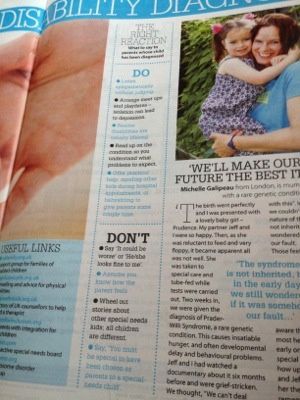 I've tweeted and asked if there is an electronic link as I couldn't find one online.
It's true though, unless people have experience of a SN child – whether through work or personal life – they do not know what to say or say something inappropriate and they'll carry on with their day, unaware that either their comment or withering stare/tut has left you crushed inside. Very thick skin needed but it still chips away at you.
This is where I'm so grateful for the twitter autism community, shared experiences/what if's/advice and laugher, it's all there. I don't know what made me join up and reach out last November but I'm glad I did. And blogging..who knew?!?
Here's the picture of D waiting (and waiting and waiting) for Bunny: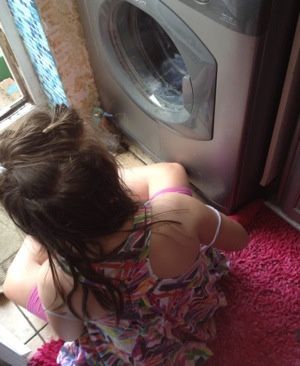 And Bunny's "safe place":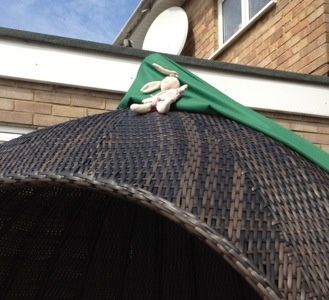 D hasn't done any drawing today but she did make me a playmobil & pipe cleaner giant, which I thought was really inventive – that would definitely look scary in real life!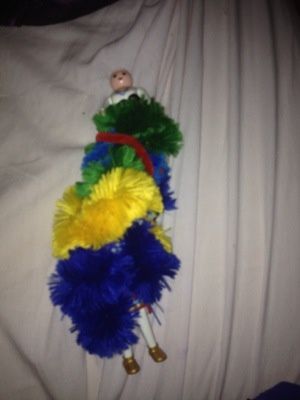 Hope everyone's had a good day, comments/RTs as ever welcomed, thanks for reading Jx 😘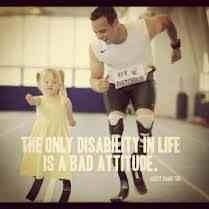 ---
---