What a warm day! The ex-olympigs and soon-to-be-paralympigs have been very warm today. They've spent the day eating and sleeping outside their usual area…ideal world I guess.
A calmer day today (in parts), T and D seemed to have got on better when they weren't together – one in paddling pool, one on Wii/reading. When they have been together in the pool, it's been friction and refusing to back-down, usually ending up with D stomping off extremely cross.
Hubbie saw for himself today how single-minded and refusing to take the other into account they can both be, at one point it reduced me to tears (which is a bit unusual for me to do that in front of them).
There've been some funny moments too, spot the T!: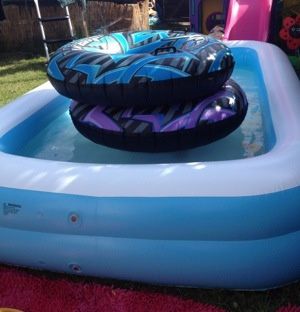 There was another funny moment just before we started the bedtime routine. To give some background, I always insist that the children change indoors before going in the pool, whilst the garden is very secure, you never know who may be watching and even though I have to repeat this virtually every time they are getting changed it might have finally gone in…
Hubbie & T were playing a mixture of football/handball, Hubbie scored a goal & did one of those lift-your-tshirt-up celebrations, D rushed over and said "Daddy, cover up your tummy, strangers might see you and take you away!" Well done D! (these are not the words I use with D, but the intent and meaning was definitely there)
So, today has definitely had its ups and downs. Typical day with autism I guess.
Hope everyone's had a good day and some sunshine. Comments/RTs as ever welcomed, thanks for reading Jx 😘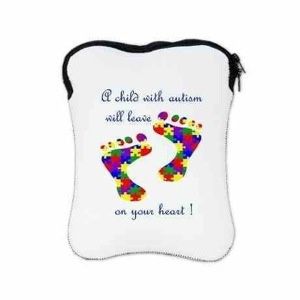 ---
---