It's about this time in the summer holidays (nearly 4 weeks in) that you start to think about them going back to school and wishing the time away.
September 4th…..I have mentally booked a table in Costa, with a mocha and a magazine. I am really missing the "me" time, there is a lady on here with the twitter id @letmepeeinpeace, gawd that rings true!
Six weeks is too long when you have a child with stranger anxieties and sensory processing disorder. The change of routine, the knowledge that if you do venture out there are going to be issues. The parks are always full of children playing happily (and don't get me wrong, I don't begrudge these NT families and their children their happiness at all), I just wish there was a bit more tolerance and acceptance of our lovely autistic and SN children, who have so much to offer if people just looked beyond their initial perceptions.
I know there are SN play schemes and clubs but they are so expensive and for D to do just one day a week and the subsequent change of routine etc wouldn't work.
My two are happiest at home, surrounded by their bits and pieces – in T's case, it's his football and Olympics paraphernalia, in D's case it's Bunny (good old Bunny), her books and some pens & paper.
I'd best take my moaning hat off and get on with our day…
It's been a long one today but it has had its funny moments 😃
D is currently sock-refusing, not a problem in the holidays but will be an issue for school. She does have a lot of sensory issues around clothing (we are limited to t-shirts and leggings basically) but she is saying that socks are "too itchy" – same ones she's always worn, but maybe it's only now that she feels able to tell me? Anyway, not sure how to overcome this, don't really want to buy loads of different textures for them to be rejected.
My D – who hates having her hair washed – wanted it washed in the paddling pool again, with the hose!! Strange, but it gets it done I guess.
There was a particularly anxious moment today when T & D were scrapping over the TV programme and she pushed the Sky box one/off button in so hard we thought it had broken. She got very anxious and took herself off to the "naughty step", crying and working herself up. It took ages to calm herself (and a worried T) down.
To alleviate the situation I had her trimming dandelion heads in the garden (haha, slave driver Mumma!), only using a pair of craft scissors but she was very focused and reminded me of Edward Scissorhands! It seemed to work, she was calmer and the paralympigs-to-be got the dandelion bits!
A lot calmer this evening – phew – she's been colouring (not drawing) and made this: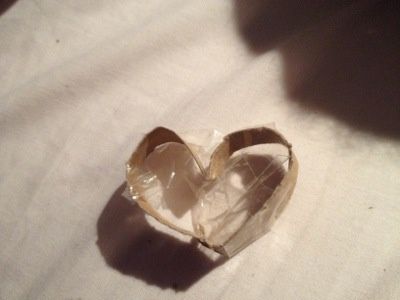 So, a nice end to the day. I hope everyone's had a good day. Comments/RTs as ever welcomed, thanks for reading Jx 😘
Tonight's end picture via the lovely @NiciJT4Autism, it's wonderful!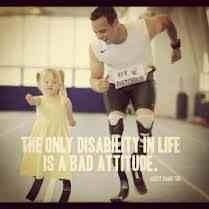 ---
---