I think I've had more worries than D today I reckon, still thinking about the "Growing Children" programme, debating what to do. Whilst at the same time, keeping to the routines for D, making sure T and the two children we had today were entertained.
The finger biting has had a day off today because, I presume, that D has been able to withdraw herself from situations as we were at home. There were a few times when she did seek solace in her room, usually when things weren't going as she wanted them/the boys combined all became too much for her.
The windy rainy weather has had one advantage today, the wind spinners have been going at full pelt in the garden. D has been fascinated by them spinning and the different colours that the spinning produces.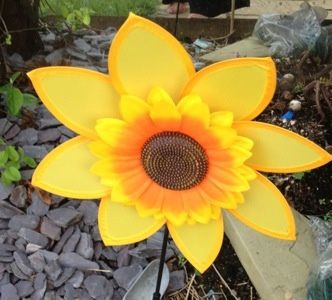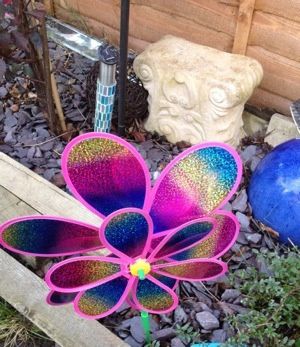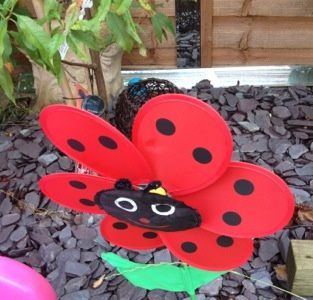 D has seemed to sense that I'm feeling a bit out-of-sorts tonight, I didn't get a picture but a lovely note instead: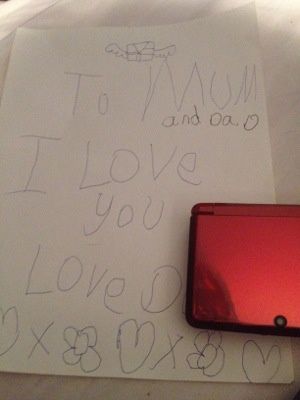 Something like that means more than the biggest bunch of flowers because D doesn't write that often, she prefers her drawing, writing is "hard work".
I need to go and watch Eric Idle from the closing ceremony!! Guaranteed to bring the positivity back!
I hope those that have gone back to school today have had a good day and everyone else has too. Comments/RTs as ever welcomed, thanks for reading Jx 😘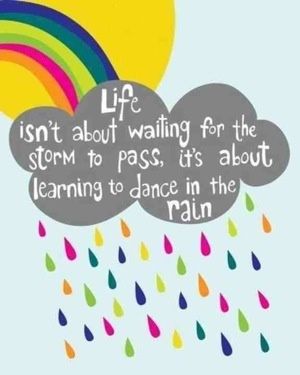 ---
---