I wrote yesterday's blog before "Growing Children" started on BBC4 last night. I have posted the link to it via BBC iplayer today, it was a brilliant programme.
I wanted to watch it with an open mind but could not help comparing D to the children/young adults they showed. Part of me felt guilty for doing that, but a bigger part recognised that as the ASD spectrum is so vast, there are bound to be elements that I would recognise in all areas.
The one thing I did not agree with was the portrayal of obtaining a private diagnosis for Zain (the last child featured). This meant that the process was a lot quicker, when in reality, going via the NHS, it is anything but. I was doing some research online today and apparently some LEAs do not recognise private diagnoses…swings and roundabouts for sure.
It also made be wonder whether another one of my children could be at the high functioning aspergers end, something Hubbie and I need to discuss and consider how best to take forward.
I did watch it with total admiration for the first mum shown, the hard decisions she had to make and the positivity she showed. I also found the explanations around sensory overload very interesting. Well worth a watch if you haven't already seen it.
Please leave your thoughts on the programme, I'd love to know …
Our day anyway….
A much calmer day for D after the anxieties of the last two days, phew! It was needed. I have mentioned this analogy before but I feel that autism can be a bit like lighting a box of matches…sometimes there is barely a flicker of a flame and all remains calm, sometimes the whole box goes up….meltdown & anxieties time.
We had one instance of a potential meltdown and bolt and again D chomping down on my finger seemed to take the focus away from what was making her extremely cross and anxious. It did blooming hurt though! I don't let on that it has hurt as that would defeat the objective and make her more anxious.
Meltdown averted, she did some wonderful crayon drawings:
This is a rainbow, with a big bird in the foreground and the "v's" are other birds. When I asked why she'd drawn them like that, she said it was because they were further away. Well done D!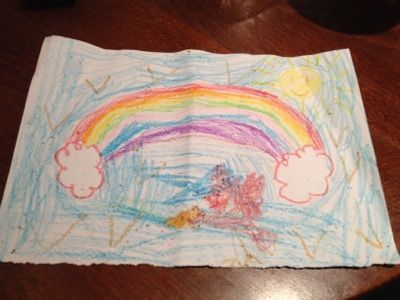 The other picture was of Pink Panther, Big Nose and his dog, in a town. Drawn completely from memory, the detail is amazing.
These were the crayons, from the latest issue of "Something Special" magazine. They are double ended, which absolutely fascinated D and she couldn't work out why or how they were "stuck together".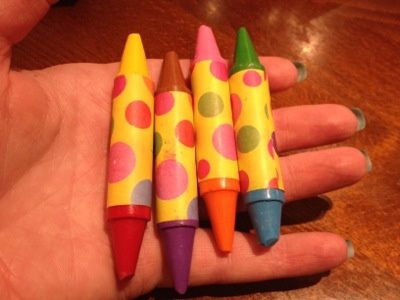 The olympigs are having a rest after two weeks of events! We want to involve them in the Paralympics in some way, any suggestions gratefully received, at the moment it's looking like lots of speed eating (them not us!)
So..that's our day, hope everyone's had a good day, thanks for reading, comments/RTs as ever welcomed Jx 😘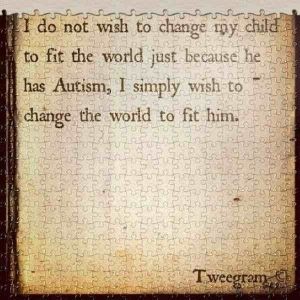 ---
---