A mega exciting day for T, here he is:
Olympigs:
The olympigs ended today with a few surprises, with one of them being Bungle having to share his gold medal with George. Zippy flew away from the starting line and the clear tunnel was very popular! Zippy came a much needed first, with George second and Bungle third.
The overall end table is:
Bungle & George – joint Gold medal
Zippy – bronze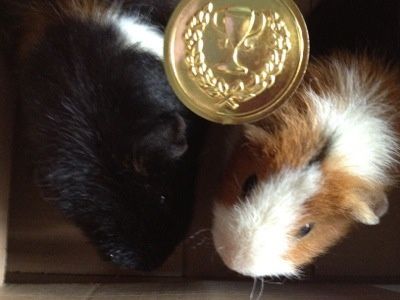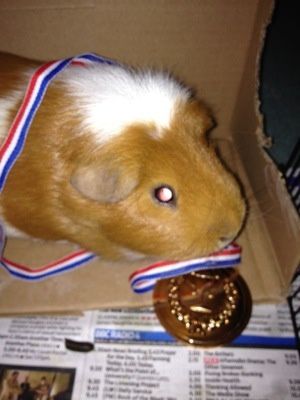 The course & a piggies eye view: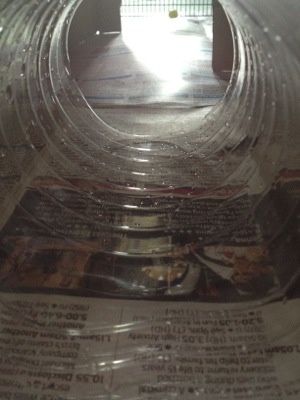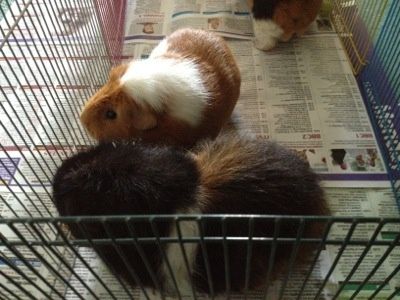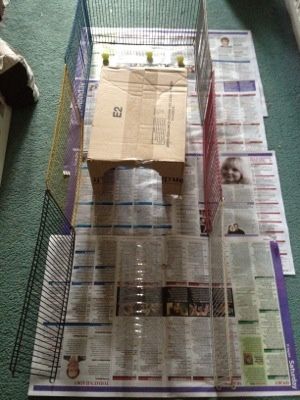 The end ceremony was George eating the props!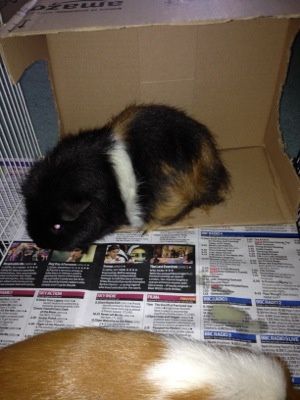 London 2012:
The Olympic games will come to a close tonight but the Paralympic games are still to come so Olympic & Paralympic fans can still get a taste of the action. I'm looking forward to watching the closing ceremony. Last night me & Dad watched some of the diving in the 10metre platform when Tom Daley won a bronze. I enjoyed watching Usain Bolt in the relay and Mo Farah winning another gold.
My day:
Today I went to Villa Park with Dad and some of my local team to the Community Shield. When we got there, we went into an Academy where we did warm-up exercises and at the end, we got a free programme, our match ticket and an access all areas lanyard. After that we did a parade around the pitch, waving a flag behind our team banner. I enjoyed watching the match, although Chelsea lost.
Here's my flag and goodies:

🐹🇬🇧🐹🇬🇧🐹🇬🇧🐹🇬🇧🐹🇬🇧🐹🇬🇧🐹
An exciting day for T, although he's been to FA cup games before, he'd never been to a Community Shield game. He enjoyed the experience – as did Hubbie!
D and I has our girly shopping trip, which didn't go brilliantly. The bus had diversions on the way there and back, turning a 15 minute trip into a 45 minute trip each way!
Town was extremely busy and D didn't enjoy queuing. One shop assistant took us to another till (which turned out not to be working – aargh!) and we then had to go to another till, this was all too much for D…. Bolt time in John Lewis!
Lunch was very busy too and it was after that, that we nearly had another bolt situation. It was all getting too much for her. She started saying she didn't want to be alive, she wanted to be in the bottom of the river (this was all said on the banks of the River Thames which runs through the shopping centre, so a bit concerning). To calm her down and take her focus off her anxieties, I gave her my finger to bite (usually calms her down), this is 5 minutes after…..ouch!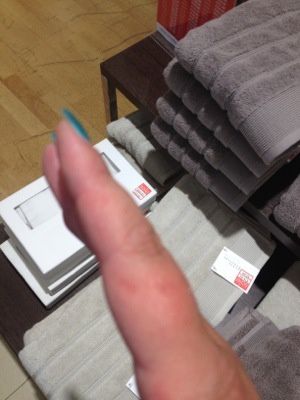 She calmed down after that and then we had the diverted bus home, she did very well, closing her eyes and relaxing in her buggy whilst other people were moaning about the length of time it took.
Colouring when we got home and she's also added her comments onto her "artwork by D" blog.
So…a bit of an up & down day but it was to be expected really with the very busy shopping expedition etc.
Hope everyone's had a good day too, comments/RTs as ever welcomed, thanks for reading Jx 😘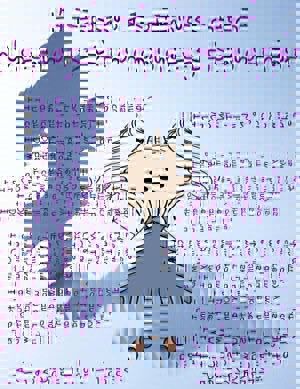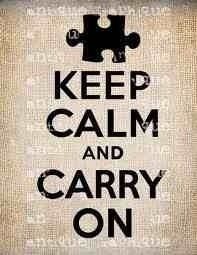 ---
---