Here's T's post:
🇬🇧🇬🇧🇬🇧🇬🇧🇬🇧🇬🇧🇬🇧🇬🇧🇬🇧🇬🇧🇬🇧🇬🇧
Today's event was 'who can eat cucumber the fastest' and, today, the first medal was decided. It was really obvious if one was going to be decided,
it would be Zippy's. He took the overall bronze while tomorrow, Bungle and George will battle it out for gold. George got a much needed 1st place today, a lower result would have seen every medal decided. Tomorrow, George will need to win, while he also hopes Bungle comes last, any other result would see Bungle take gold.
The results with one day to go:
Bungle 32 pts
George 31 pts
Zippy 27 pts. Bronze medalist
One day left….
London 2012:
I watched the football final today and it ended Brazil 1-2 Mexico! Brazil have never ever won an Olympic football tournament in their history, it's the only honour they have never won. Anyway, Mo Farah will be running tonight at
7:30pm in the 5,000 metres. He could go home with two gold medals to his name. Only one day left….
🇬🇧🇬🇧🇬🇧🇬🇧🇬🇧🇬🇧🇬🇧🇬🇧🇬🇧🇬🇧
Winner George chomping his extra stick of victory cucumber: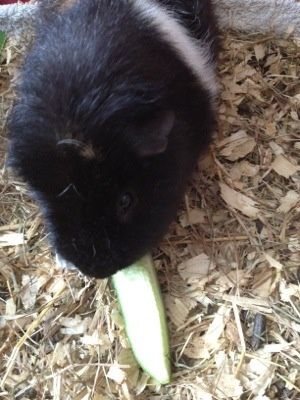 🇬🇧🐹🇬🇧🐹🇬🇧🐹🇬🇧🐹🇬🇧🐹🇬🇧🐹🇬🇧
I had a lovely tweet today, it's replicated below:
@larsthelucky: @AutismMumma a much as the #olympics has inspired nations. Your #olympigs has given smiles and laughs to special families :))
I'm always so grateful when my posts are read and I've really enjoyed T's posts too, he's got an enthusiasm and wit around his writing. Hubbie and I always say if he doesn't end up a footballer, he'll be a writer.
We've had another calm (ish) day today, *whispers "thank you", D's been very happy to play her Moon Dough, burying her small toys in there and setting them free. That and watching "Tom & Jerry", at one point it was both showing on the Boomerang channel and on YouTube on my phone!
Days like this, when she's calm, give us all a breather and we can "store up" reserves for when the days aren't so good.
The day got made better by this: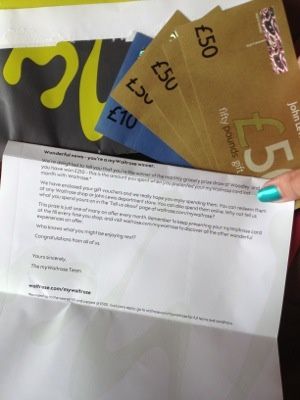 A lovely surprise and the postman was quite curious as to why Waitrose were sending me a "special delivery letter"!
D and I will be heading from for a girly-shop tomorrow c/o John Lewis. She's fascinated by the "gold cash" as she calls the vouchers! The menfolk are heading off to the Community Shield match between Chelsea & Manchester City, T's club have a part to play in it, all very exciting!! Hopefully Hubbie will take some pictures that I'll be able to post tomorrow.
So…that's our day, a nice sunny Saturday. Tomorrow will probably be completely different but that's life with D, I wouldn't have it any other way.
Comments/RTs as ever welcomed, thanks for reading Jx 😘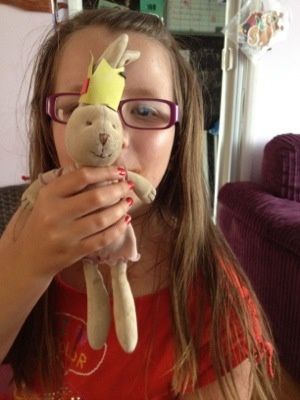 ---
---