Heeeeeeere's T:
Today, was another big day for Zippy where he had to win a maximum of 1 event, and he did. As it continued to be a 'no gold medal day' for George, he is still just in with a chance with Zippy closing in. Today's events were a Sprint and Speed apple eating. In the Sprint,
they had to sprint to apple which would set up the next event. Anyway, we had the sprint and it started, and just when we said GO Zippy was already nearly done!
(It was not a false start!!!) Zippy crossed the line first, the leader Bungle came second and George crossing last. Zippy got the all important 3 points. The table then was:
Bungle 28 points
George 26
Zippy 24 .
The speed eating was next and Bungle got the right points to make him clear by three points.
Bungle cruised to another victory, George another silver and Zippy another bronze.
Here is the table!:
Bungle 31 pts
George 28 pts
Zippy 25 pts.
The last weekend of this tournament awaits….
London 2012:
Usain Bolt is fast! Jamaica 1, 2 and 3. Me and Dad are watching athletics and men's football tonight. Mum says that's a surprise!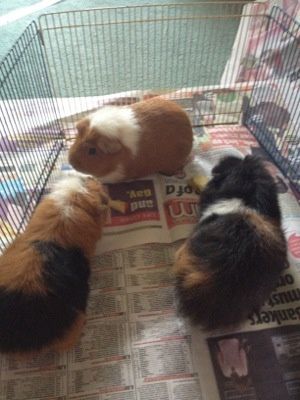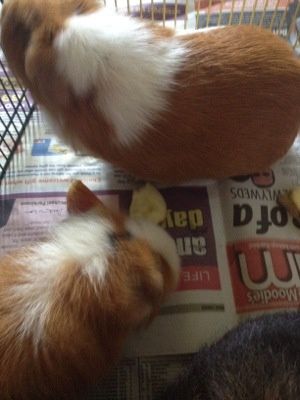 🇬🇧🐹🇬🇧🐹🇬🇧🐹🇬🇧🐹🇬🇧🐹🇬🇧🐹🇬🇧
That good day I was hoping for with D arrived today, a nice end to the week.
Our day started in the small hours with D bringing me in her ear defenders "in case Daddy snores"! She settled back to sleep after some bubble making in her room. She does seem to have a fascination with knowing that Hubbie's snoring doesn't keep me awake!
T & D have had loads of fun in the paddling pool – once I could work out which one hadn't been clawed by this beastie (Bitsey):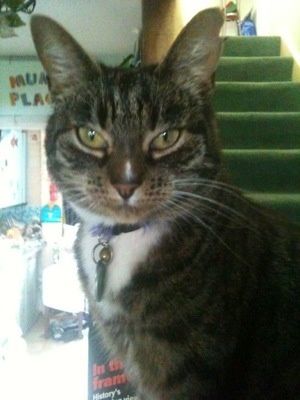 Once they were in, D was absolutely loving the cold water from the hose, she's always loved really really cold water! Her hair was getting so wet, she agreed to have a hairwash in the pool, rinse off with the hose etc. It must have been so cold and she always makes such a fuss in the bath… Maybe that's the answer!!
Their free Babybel space hopper came today, loads of free stickers to personalise it: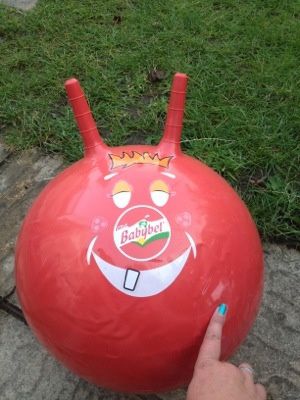 And enough left over for D to make a picture of her "and Daddy looking cool":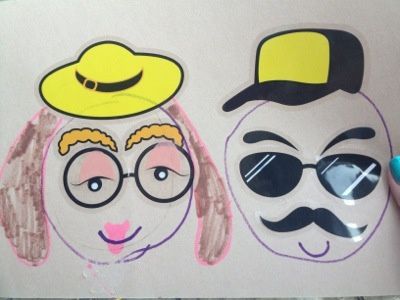 They've both enjoyed the space hopper!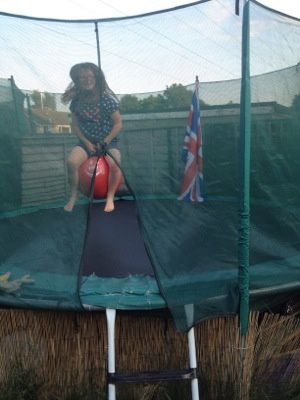 So, a good day at last. I hope everyone's had a good day and enjoyed the weather. Thanks for reading, comments/RTs as ever welcome Jx 😘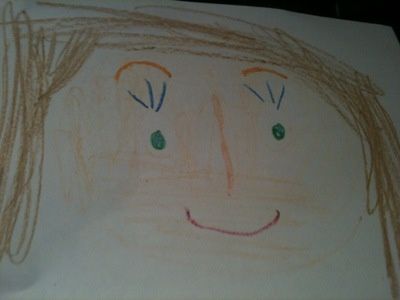 ---
---