Grrr, this book causes squabbles amongst T and D: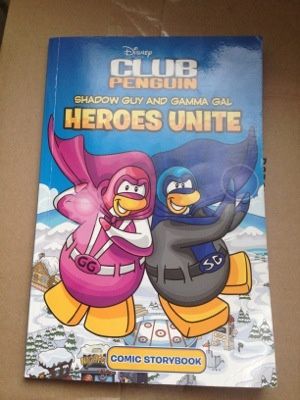 It shouldn't do, but it does. T likes to take it with him when we go out, D will see it, want to read it and that's when the squabbling starts.
At home, she'll ask if she can start reading it, he'll begrudging say yes and she'll end up going to her room with it and then put it under her pillow. Then he'll take it back out when she doesn't know etc etc. Any talk of sharing falls on deaf ears with this particular book.
I have ordered another copy from Amazon but it's been delayed….can't wait for it to arrive!
Yesterday whilst we were out, we stopped for a drink and T got out the book and said "you can read it, D, I brought it because I knew you'd want to read it".
Awwww, he's a fab brother sometimes (when they're not squabbling), HURRY UP AMAZON!!
---
---