Today's Olympigs & London 2012 update from T:
Today's event was Weightlifting or in other words, lifting a tube with some hay in. Again, George winning gold for the fourth time in a row, he is turning into the dominance of the tournament, but, had to share the gold with Bungle, with AGAIN Zippy getting a bronze medal. We put a tube in with hay and straw in, and, right from the start, George started lifting, but Bungle caught up and tied with George for the gold, so they both got 3 points.
Here are the rankings and standings:
George 20pts
Bungle 18pts
Zippy 15pts.
George is getting closed down, but, Zippy can not be written off, he is only 3 points behind Bungle and is only 5 points behind George. The next two events are:
Tomorrow: tunnelling out of hay.
Tuesday: Obstacle course (if they don't eat the obstacles)
The favourite for tomorrows event is:
Zippy
Then the favourite for Tuesdays event is:
Zippy.
London 2012:
Today, Andy Murray and Ben Ainsle have got golds today (as far as I know)!
We are getting very successful at getting golds, we have 16 of them!!
We are third in the medal table, behind China and the USA.
Team GB athletes are in the 100m final only two of them.
I would say Usain Bolt is going to win another gold medal tonight, with Yohan Blake getting silver and Tyson Gay getting bronze.
Bungle & George "weight-lifting":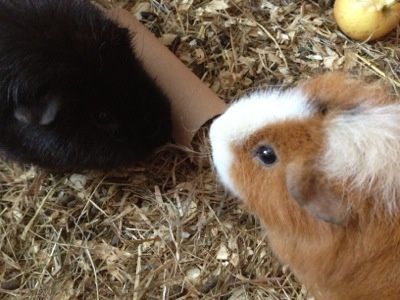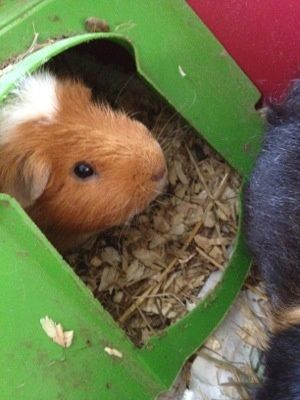 Zippy looking on.
🇬🇧🇬🇧🇬🇧🇬🇧🇬🇧🇬🇧🇬🇧🇬🇧🇬🇧🇬🇧🇬🇧🇬🇧
Our day:
Poor D did not sleep well last night, combination of an up & down day and noisy neighbours.
She did however wake up in very good form, saying it was a special day today because she was going to the birthday party. She was in her party dress by 10am, with wipes very close by!
The party was an optional pool party and then bouncy castle. She didn't want to go in the pool so she had the bouncy castle & balloons virtually to herself for the first half hour.
There was another little girl there who was constantly trying to get into our bags/get in the buggy/take D's shoes which upset her and she very publicly declared she wanted to go home.
This is when you're torn between "well, you're staying because it was nice that you were invited" and the wishes of your child. Some of her classmates arrived from the pool after that and she perked up – until one accidentally jumped on her foot.
She's been happiest being next to me and we had a good game of balloon badminton, with D doing the little squeaks that the tennis players do.
When she hasn't been upset, she's enjoyed herself but to any onlooker, who didn't know she has autism and anxieties, she would seem like a spoilt ill-mannered girl. She was very good at thanking the birthday boys (two downs syndrome brothers) and their mum for having her at the party, which is something.
Here's some pictures:
Happy D at the start of the party: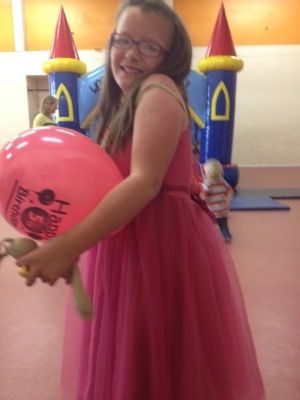 Bouncing!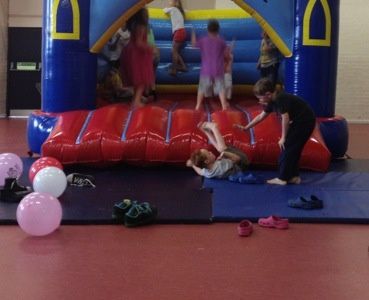 Playing balloon badminton: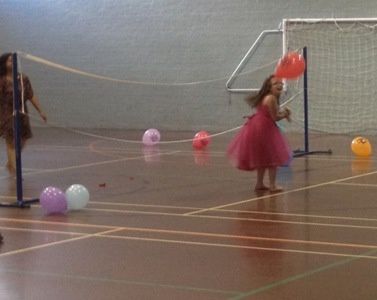 As I mentioned earlier, we have been given the codes for an app, which is looking really really good, we had a little go on it today and I will write a post on it in the next few days. This is a picture of it: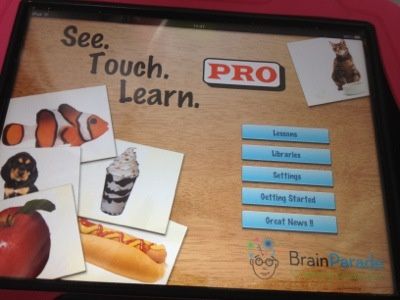 Very interactive app, reading & understanding required of the questions and lots of options of lesson content etc.
Hoping for a better nights sleep forbD tonight and that any anxieties from today don't manifest.
Hope everyone's had a good day, thanks for reading, comments/RTs as ever welcomed Jx 😘
Tonight's picture I found in a magazine & I thought the Queen looked the most animated I've ever seen her in a picture, makes me smile: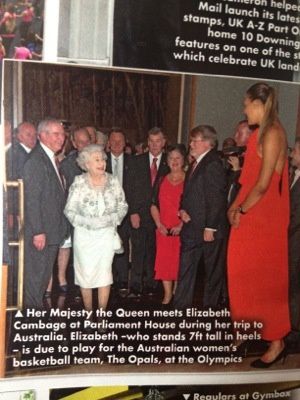 ---
---