Here's T with today's Olympig event:
We had the "Dandelion leaf sprint" today. We waited until they were all in their house and then put the leaves in and called them! Bungle was first, swiftly followed George and then Zippy.
This means the table is:
George 16 points
Bungle 16 points
Zippy 14 points
All very tight and everything to play for!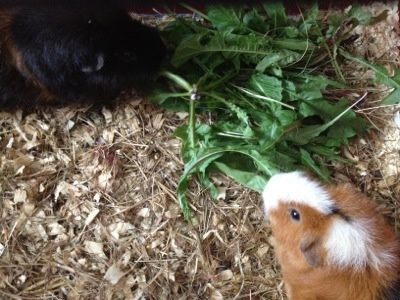 London 2012:
I'm really enjoying watching the Olympics and playing on the "Mario & Sonic games". Team GB are third in the table now. Dad and I are watching more swimming tonight, we watched the cycling earlier.
🇬🇧🇬🇧🇬🇧🇬🇧🇬🇧🇬🇧🇬🇧🇬🇧🇬🇧🇬🇧🇬🇧🇬🇧🇬🇧
It's been a busy day together. T & D wanted to go and have a MaccyD and get the latest Happy Meal toy (Olympic mascot fencing) , which is a bit of a farce as they both only like the chips (!) so they have them & I have the nuggets. Way too much sensory overload in MaccyD so we ate them on a windy stretch by the canal!
It was very very busy in town, absolutely full of shoppers and tourists, well we are only half an hour from Paddington.
D got a bit stressed by the sheer volume of people and the amount of times my phone rang (see earlier post). We definitely seem to be having okay days and then a down day consecutively this week.
She does seem to be happier without the constrains of school but definitely still needing that routine. We have been testing an autism app this week which uses symbols as a communication tool and when we have used it, it has definitely helped (there will be a separate post on that next week)
The only place in town where both she and T really relaxed was the children's section in Waterstones – no background music, very few customers and a quiet environment. They (eventually) chose a book each, there are so many books at home but they both love reading 😃
D let out some of her pent-up anxieties once we were back. Lots of shouting and stomping and extreme sensitivity.
She seemed better once that was out of the way and we ended the evening with lots of bubble blowing with a bubble wand and lots of cackling from D.
So…a quiet, calmer day needed tomorrow, before the excitement of the party on Sunday.
I hope everyone's had a good day, comments/RTs as ever welcomed, thanks for reading Jx 😘
Poetry corner time:
I was sent a poem today by @MikeGargett and wanted to share it:
"Autism can make the world seem so odd,
Even naughty words like b***er or s*d.
Routine for some must be set in rock,
Over half a million in the autism flock.
They are not naughty or full of spite, and believe it or not very rarely bite.
Loose the stigma and look with an open mind, and you may find them so loving and kind."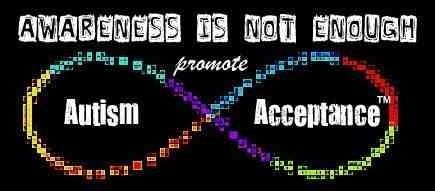 ---
---