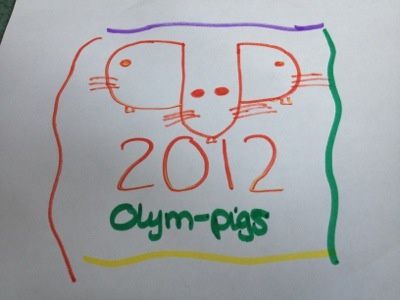 Over to T for details of today's event:
On day 2 of the Olympigs, Zippy grabbed the gold in "who can eat the cucumber the fastest" . After he had a slow start to it, Zippy switched on his power button (just kidding) and zoomed to bag top spot.
Bungle looked likely to bag two golds in two days, but a slow finish cost him gold and silver to get bronze.
Meanwhile, George was speeding to gold, but got two silvers in two days because Zippy charged to gold to deny George a first gold. Here are the results: (3 points for golds, 2 for silver and 1 for bronze).
Rankings:
Zippy 4pts 1 gold and 1 bronze.
George 4pts 2 silvers.
Bungle 4pts 1 gold and 1 bronze.
Tomorrow's event will be "who can reach the highest for the carrot stick".
London 2012:
I am loving the Olympics because of the football, basketball and more events especially the medal events.
The medal events have been the most exciting because obviously the athletes have been competing for the medals.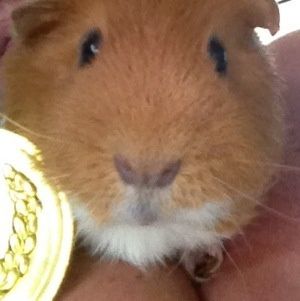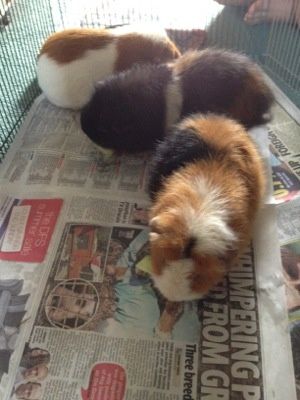 🇬🇧🇬🇧🇬🇧🇬🇧🇬🇧🇬🇧🇬🇧🇬🇧🇬🇧🇬🇧🇬🇧🇬🇧
T is so into London 2012, he's constantly reading his official programme, he's got his cards and we've starting collecting the coins too (those individual event 50p coins that are not 50p!). They've starting selling them in Waitrose by the tills so pester power opportunities aplenty.
Waitrose is also selling "Fifty Shades of Grey"…with the cookbooks! Steamy…
I guess today hasn't gone too badly, D has been a bit miffed at the amount of sport on the TV so it's been rationed to a couple of events today and we've all had a go on "wii party" instead. There is a competitive element on most of the games but we've had D do the games she's good at, same with T so it's been a group effort under an individual Mii.
Whenever you ask D about school, she has a stock answer "I have a new teacher in September, her name is xxx and we will be in a class with new and old friends" and "I have six weeks holiday until September". These are the exact words used on her social story she brought home. She asked me tonight if it was school tomorrow and I explained it was 5 weeks left until school and she did seem happy with that.
It just reinforces the problem that whilst you can ask her a question and she will reply with the correct answer (ie. school), the understanding is not always there as to the length of time until that event happens. Events that happen yesterday – for example – are described as a "hundred million weeks ago".
I presume the only way I can help to reinforce the time concept is via PECs and calendars, any suggestions would really be welcomed, thanks.
Ladybird update:
There does seem to be pupa activity. Some have gone to the top of the area and curled up. It's impossible to get a picture as they are right under the zip and if I opened the zip, the (very) few that are left would get damaged. We started off with 25 little insects, I think we must have maybe 8 (?) now. It's definitely a "survival of the fittest" experience.
So, that's our day, it's been a bit up and down but that's to be expected, hope everyone's had a good day, comments/RTs as ever welcomed Jx 😘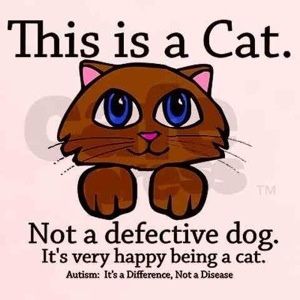 ---
---