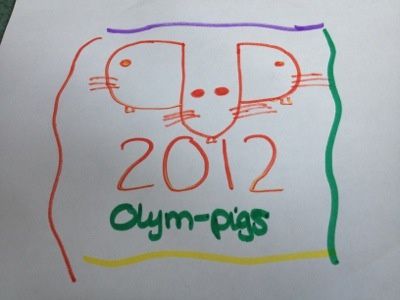 The Olympigs- day 2- The sprint:
The Olympigs started today at 1:50pm in the sprint arena.
As the piggies geared up for the race, they came to the starting line and got ready. Zippy was disqualified for a false start in the sprint, meaning he'd get the bronze medal at the end of the race.
So now only Bungle and George were left…..
The starting flag rose into the air like a bird taking flight.
George had the advantage as he sprinted sniffing out the carrot at the end but in the last 90 cm, Bungle charged up and sprinted to the finish line before George. At the end they got given their medals. George is now 2nd overall in the rankings with Zippy third. But Bungle is 1st in the rankings going into the "who can eat the cucumber the fastest?" race.
London 2012:
I watched the opening ceremony last night, it was amazing!
I could not believe my eyes, the teams came in and how many decorations came down on Team Great Britain? Millions. Usain Bolt was there, so was every awesome athlete you could imagine!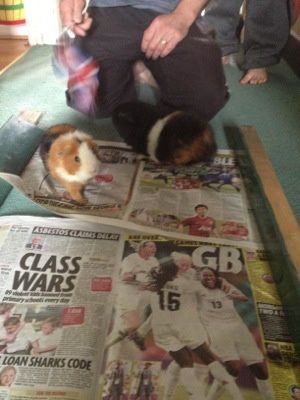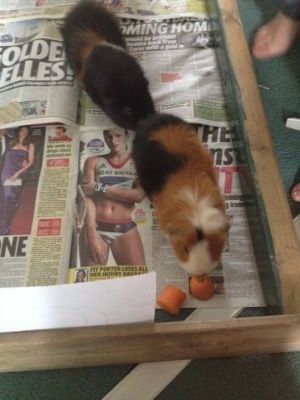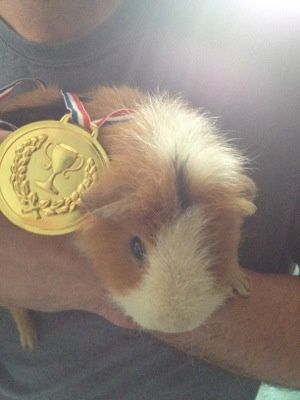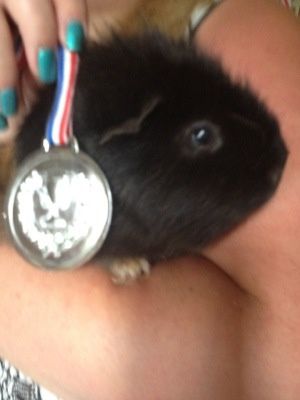 Gold medal for Bungle, silver for George. Back to their cage for treats and a rest before tomorrow's event.
🇬🇧🇬🇧🇬🇧🇬🇧🇬🇧🇬🇧🇬🇧🇬🇧🇬🇧🇬🇧🇬🇧🇬🇧
Back to our day…
Which started VERY early, 5am to be precise. I was woken up by the sound of D crying by the side of the bed because she couldn't find her glasses. She doesn't wake me up if she needs me, but waits for me to wake up and see her there! Sometimes it's a shadow looming in the darkness that wakes me, sometimes it's her tears, bless her. We found the glasses (where they were meant to be) and she eventually settled.
Because of her early start I took her with me when I had my nails done this morning 💅 – I would have probably taken her anyway, rather than come home to a virtual battlefield and a stressed Hubbie. D had her playmobil and Bunny and for most of the time played on my phone, but she was ever sensitive to every unfamiliar noise associated with a beauty salon and eventually ended up on my lap. I needed Mr Tickle arms and the manicurist was so patient, thank goodness.
By the time that was finished it was busy at the shops. D walked alongside for a bit but was then much happier in her buggy. She noticed other children staring at her today and thought it "was rude", I always tell her they're staring because she's so gorgeous but it might be appropriate (after we've got CAMHS out of the way on Tuesday) to start explaining things to her. I've always resisted presenting her with this "label" but I think it might be time.
We all watched the (mens) beach volleyball this afternoon and it seemed to be universally popular. T thought it was hilarious when one man fell over and I quipped "eat sand!", D didn't and promptly spent the next few moments telling me that sand wasn't for eating and I shouldn't have said that. Absolutely right of course 😳
We (D & I) haven't got around to watching the Opening Ceremony yet, I don't honestly know if she'll enjoy it, apart from the "Mr Bean" moment, it might not make much sense to her. Maybe we'll have a look tomorrow.
I have noticed today two major benefits to her wearing her glasses – she's now longer screwing up her eyes when watching TV and, more importantly, she is definitely making more eye contact when speaking. I thought it was a fluke at first but yes, there is an improvement.
Hoping for a better night tonight (sleep-wise) and I hope everyone's had a good day. It was noticeable when we left the house at 830am how few cars/people there were around, the viewing figures for last night's Opening Ceremony must have been unbelievable.
Thanks for reading, comments/RTs as ever welcomed Jx 😘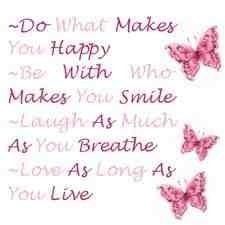 ---
---