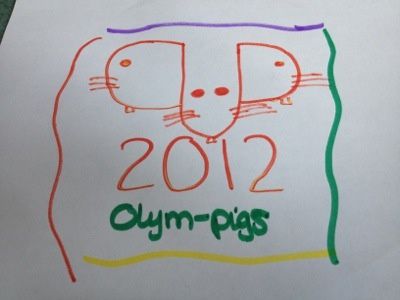 *trumpet fanfare* …..
Olym-pigs Opening Ceremony and the countdown:
(over to our roving reporter, T)
Today we had the opening ceremony of the Olympigs with only one day to go until it really gets started.
At the start of it we put two union jack flags on each side of the cage, then putting our logo in the middle of the opened cage.
It was a short one, but at least we had one.
London 2012:
For the Olympics today we had a go at the new game: Thumb- pics where you do certain events to be a champion.
I've also read the Olympic programme today as well.
We also spotted a lot of flags for the Olympics today while going up to the shops.
Me and Dad are also going to watch the opening ceremony tonight (well at least some of it).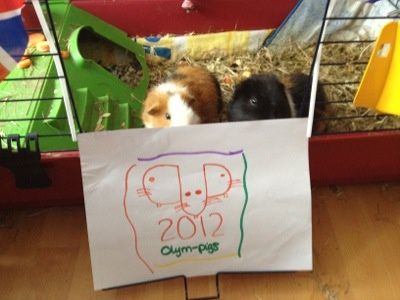 🇬🇧🇬🇧🇬🇧🇬🇧🇬🇧🇬🇧🇬🇧🇬🇧🇬🇧🇬🇧🇬🇧🇬🇧
Well done to T, he's so excited about London 2012, Hubbie bought home the official programme last night (£10 *cough*) and T has been reading through it today. For a stats-boy like him, it's brilliant. Detailing all the sports, their venues and 2008 gold medal winners, all well as "ones to watch". He's 9.5yrs so this Games will be one he'll remember and tell his children/grandchildren about.
We are planning some "events" for the piggies but it depends how co-operative they are and how warm it is. Fruit snacks as an incentive!
As T mentioned, we did pop up to the shops today, it was really busy and there were a few stares and "why is she in that buggy? She's not a baby". Now, if the parents bothered to make eye contact with me, I would produce a leaflet about autism from my bag but they don't, they scuttle away with their children, leaving me sad and a bit cross.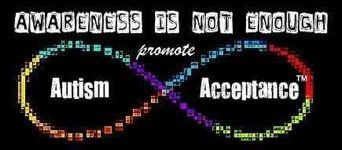 Pleased to say that D popped her glasses on as soon as she got up this morning (6.15am again D, it's the holidays!) and she even insisted on taking her glasses case with her when we went out, in case her glasses needed a clean. We did ask about prescription sunglasses for her…Blimey they're expensive!! I think we'll stick to a sun hat & her existing ones!
This is what she's been doing for a great deal of the afternoon: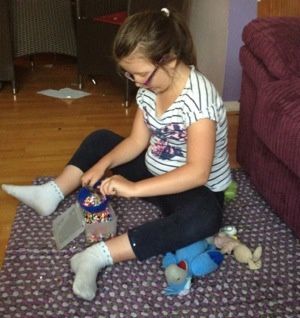 Transferring Hama beads from container to bowl and back again, either using a spoon or her fingers. Enjoying that sensory effect of the noise and the feel of the beads. Bunny as ever close by.
Keeping in with routine, she won't be watch the opening ceremony tonight. It's on too late and it means T & Hubbie can do their "boys night in" bit, complete with snacks etc. I will record it for her and we'll watch it at some point.
I hope everyone's had a good day. Thanks for reading. Comments/RTs as ever welcomed Jx 😘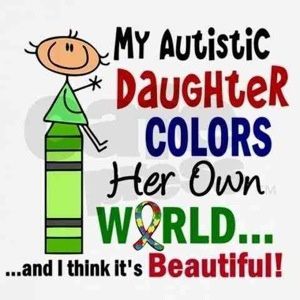 ---
---