Thank you SO much to everyone who's taken the time to read and comment on my T's first ever blog post – see "The Olym-pigs". He's been quietly pleased everytime comments have come in and I hope he'll do a little segment every day during London 2012, whether it be through his eyes or our Olym-Pigs!
We had our own mini torch relay today, all orchestrated by T – the map, the logo everything. The small torches (which don't contain any gas & therefore no harm to the piggies/children were made by Corgi & we got ours from Amazon but I know John Lewis also do them). Here are the pictures:
Our Olym-Pig logo: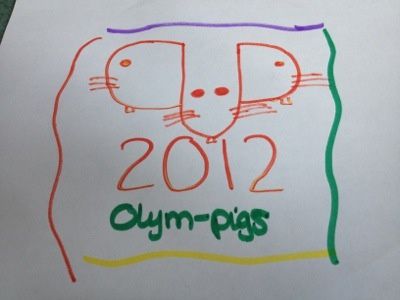 Our route for the "torch relay":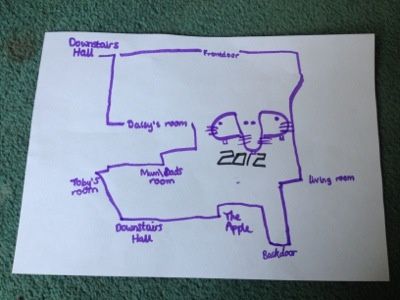 T & D ready to go & their torches touching mid-way: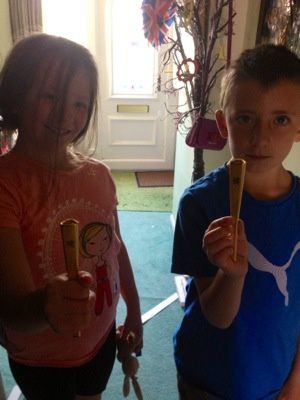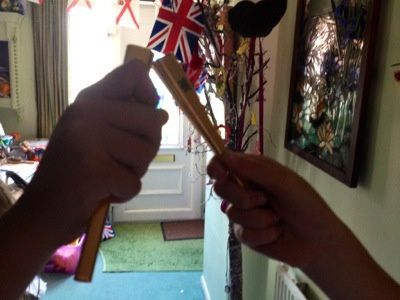 Bungle was a torch carrier too: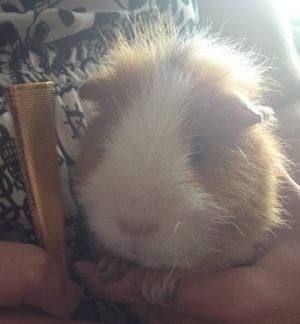 And, the finish: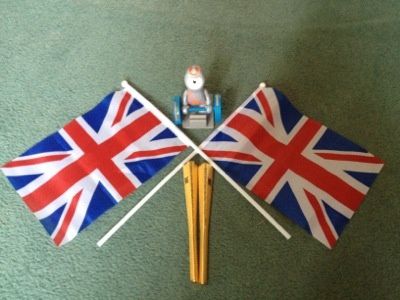 Whoever wasn't running did the flag-waving and cheering, lots of fun! D joined in very well and they both have their torches in their "medal shelves".
After all that excitement and out-of-routine activity, D has been very up and down for the rest of the day. Very sensitive, very prone to suddenly taking herself off, preferring to be close to me (which is very much the norm this week). Her day started early this morning, watching Annoying Orange (and it is!) on YouTube and by mid afternoon, she'd found Epic Mickey with a German soundtrack. Nothing wrong with that but, with her amazing memory and echolalia (repeating learnt script), it could make the next few days interesting!
The lovely optician dropped D's glasses off this afternoon: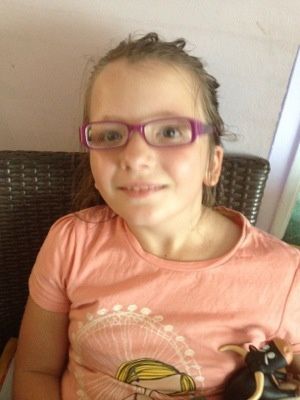 She's worn them ever since. He chose a lovely case for them too, which she approved off. He really appreciated his thank-you picture as well!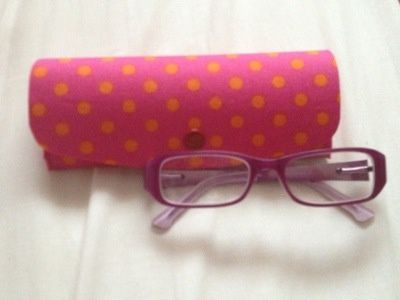 My task is going to be ensuring that she wears them and we're going on a prescription sunglasses hunt tomorrow too. It should be much easier now we have a prescription for her, no more eye tests needed – for the next six months anyway.
My last images tonight are two that the Autism All Stars Foundation sent me, I think they're a really useful tool. The images are also on my timeline, but I'd you'd like me to send them out again, please tweet me (@AutismMumma).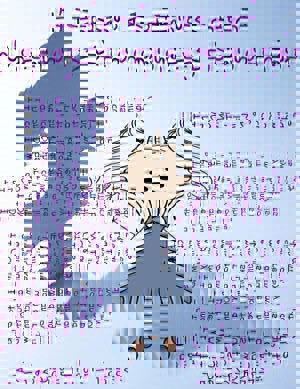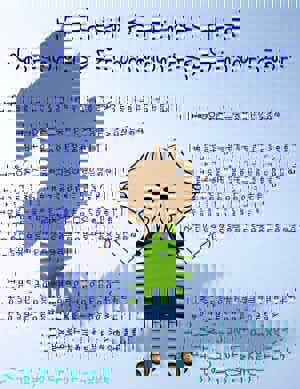 I was clearing out my "spam" comments folder today and some of the comments were really offensive. I don't know why people take it upon themselves to do that, thank goodness for filters. One of them though made me think, they thought my blog titles (i.e. just the date) were boring, well … I have thought that myself but it is a daily diary blog. So, I can't think of anything else to call it.
Anyway, that's us. An up and down day but that was to be expected. Umm…comments/RTs as ever welcomed! Thanks for reading (and T's post earlier) Jx 😘
---
---