The "Olym-pigs" torch relay – by our roving reporter T
The "Olym- pigs" torch relay started today and ended today.
The relay passed by different sections of our house with our guinea pig torch bearer (Bungle) ending an awesome event for guinea pigs. The relay started in our downstairs hall ending at the same place.
It took around a few minutes to complete until we finished the relay, one day before the main event starts. Meanwhile, the other guinea pigs (George and Zippy) both had a part SQUEAKING!
The guinea pigs are at the moment training for the event, with the Gold medal meal (Banana), the Silver medal meal ( Cucumber) and the Bronze medal meal (Carrot) gleaming in their eyes.
The10m gold is looking likely for gold for Zippy.
The crawling up the cage event is looking likely for gold for George.
The sprint event is looking likely for gold for Bungle.
Anyway here's Bungle carrying the torch…….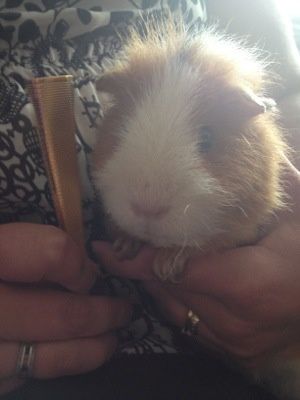 (this is T's first blog, he's going to be adding to the daily blog with a 9year old/guinea pigs' view on the London 2012 games. I'm sure he'd love comments! Thanks Jx 😘)
---
---