This time next week we'll be in August and the Olympics (shush, don't mention the "O" word) will be in full swing. We have our own little homage to the Olympics (shush) starting tomorrow😃
On the whole it's been another "okay" day, I had thought D would really struggle without the rigidity of school, but the fact that we have had fewer children around and it's therefore less busy, has really helped her I think. We ventured out to the shops – I've been suffering Costa mocha withdrawal
symptoms! – and it was literally D in her buggy, shop 1, quick look in shop 2 and then Costa! We went early and amazingly the back part of the coffee shop – which is normally full of buggies and little children – was completely free. So D (and T) were totally relaxed, wearing down the battery on my phone and playing "one potato, two potato":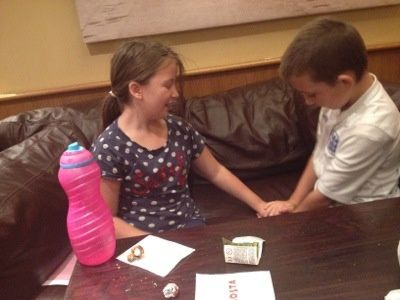 We had a whole variety of her small farm animals accompany us, plus two books, plus Bunny and she very rarely wants to use a bag, preferring instead to carry them all – security I guess.
Things were slightly busier at home this pm, with T full of beans and lots of energy to burn. D got hit in the face by a ball and it took her a long time to calm down and she has been quite temperamental since (not surprisingly).
Hubbie has mostly borne the brunt of it, she will be absolutely lovely with me and then he'll say something – a quip which she doesn't get – and then she'll turn on him.
She's settling happily now – phew – after all that and has told us that she doesn't sleep, she stays awake ALL night working (drawing) – well, until the melatonin kicks in D!
Ladybird update – day 13: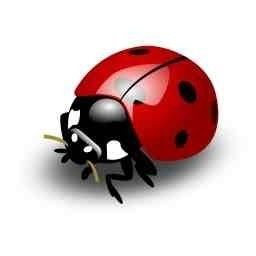 No, they don't look like that yet but they have grown bigger: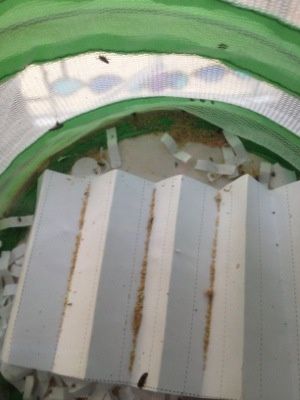 It's impossible to count them but I don't think we have 25, which means their cannabalistic instincts have come out. We have been looking in the garden for greenfly but there hasn't been any around. I presume they will start to pupate soon (well, those that are left!)
That's us, I hope everyone's had a good day, comments/RTs as ever welcomed, thanks for reading Jx 😘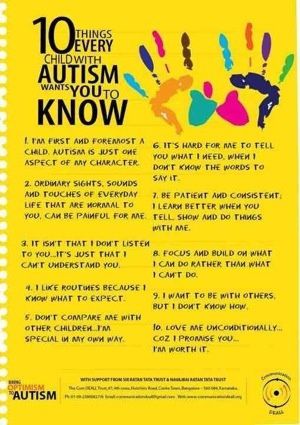 ---
---