Shall I answer the question first? Yes, D did need glasses, she's short-sighted. She's chosen a very pretty pink frame and they should be ready Friday. The wonderful optician might even drop them round as it was a 40 minute walk there and a slower walk back.
She's done a thank-you picture in anticipation. This is D in her new glasses (and very big feet!):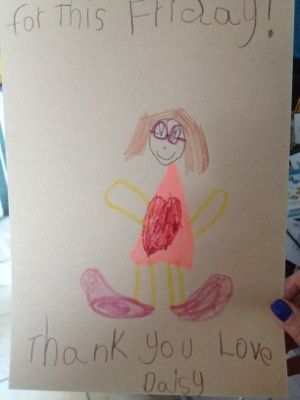 The optician was wonderful and used to SN children. Completely different from our SpecSavers experience. Very calm atmosphere, happy for her to stay in her buggy, very relaxed way of doing the tests. I was amazed at the choice on the NHS too. She'll go back in 6 months for a re-test. If you're in Berkshire, I can't recommend this optician enough!
I was so pleased and proud of her (and T for sitting there quietly too), we'd had a few anxieties this morning. I guess because she didn't know what to expect but she was calm by the time we left.
This is D just about to leave "Have Bunny, will travel"!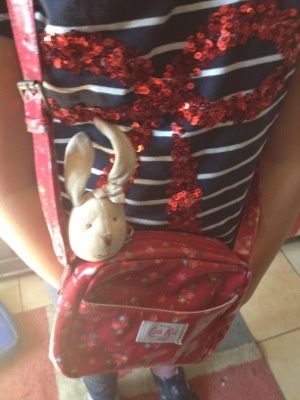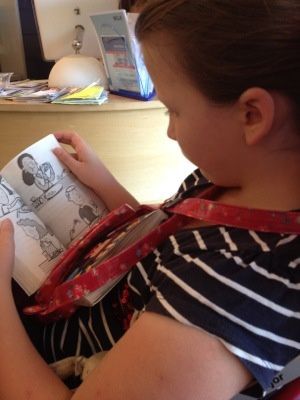 And her waiting very patiently and relaxed in the reception area.
Of course, the biggie is the CAMHS appointment next Tuesday. I've spread them out purposefully to allow enough time to talk with her about what each appointment will entail. Gently starting discussing it this afternoon and try and have a short chat about it every day.
She's been in great form this afternoon, playing play golf with T (taking chunks out of the garden), think they're both pleased that one appointment is out of the way!
Relieved that my leg withstood the walk in the heat too – it didn't have much choice, no direct public transport – it finally seems to have accepted the antibiotics, phew!
So, that's us. A better day than expected but with the anticipated result. Hope everyone's had a good day. Comments/RTs as ever welcomed Jx 😘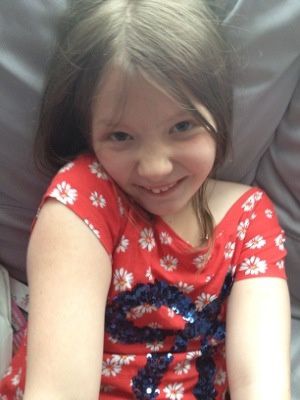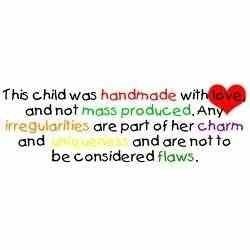 ---
---