There comes a point in the year when I think it's time to declutter.
It normally starts in the run-up to the school fairs and then toys/books that are in good nick get donated (which to be honest, is quite a few, we generally know by then what D won't play with out of the Birthday and Christmas presents she gets kindly given).
It's been extended this year to include clothes to charity shops, loads of toys went to Taplow (Thames Valley Adventure Playground), now that I'm not childminding, we don't need the full range of Early Learning Centre around and so, for the first time in 5 years it's more-or-less just T and D's toys around and it's WONDERFUL!
Emails were next….I don't remember signing up for emails from the whole world and his wife, offering everything from blooming online Viagra to solar panels and rather than just deleting them, I've been unsubscribing as and when they appear. Just dealt with about 15 today.
Am I on some random list that says "this lady likes to read? Send her your junk!".. Well, not any more, in my best "Big Brother" voice "you have been evicted, please leave this inbox".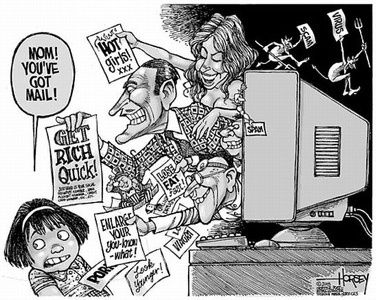 ---
---