Yippee….end of term! D was absolutely raring to get to school today as they were watching DVDs today and having popcorn – yes, her little nose would have been twitching away in anticipation, bless her!
I'm still not 100% so Hubbie took T to his school and as D's school is ten minutes walk away, I thought we'd try it without her SN buggy. We left at a time when the school we have to pass would have started (and therefore anxieties & sensory overload from the other children would not be happening).
She managed very well but did say that she had missed her buggy "in case I get scared" – reassuring that she recognises that and is able to tell me but at the same time, I know that a SN buggy is going to be a long term requirement to cope with these anxieties.
When she'd got to school, she went into class very well – anticipation of the day – and handed over her end-of-term gifts …chocolate pencils! All very well received and very appropriate given her love of drawing.
Whilst she was at school, a couple of books arrived I'd ordered, both are definitely recommended: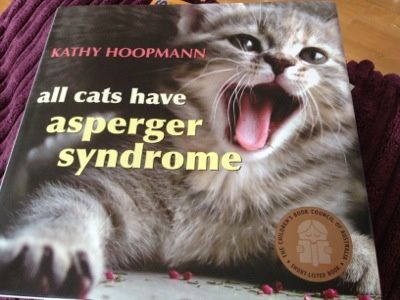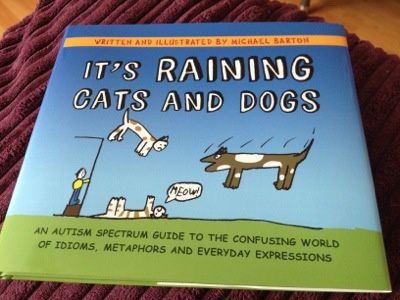 The first one is a must if you have a cat! Very very funny, with pictures illustrating why the author's view & I agree, having two very different cats in our family.
The second one would be a great help to anyone who thinks in a very literal way. For example, a driving instruction might be "turn left at the fork in the road", if that was D in a few years she'd be looking for a giant fork! The book uses illustrations to explain everyday metaphors and expressions and their meaning. Going to be a definite help for D.
These also came too, for our summer holiday fun, used my finger to show scale: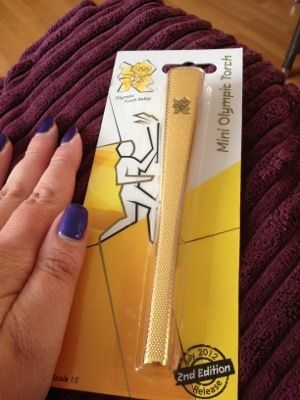 T came out of school an hour-and-a-bit before D and it was really funny watching all these children coming out of school punching the air & cheering! We had a bit of mum-T time before picking up D, which was nice, we spent it in a bookshop, my little bookworm.
D came out very happy too. Coincidentally they'd both watched the same DVDs in their classes – Ice Age 3! Ice-cream time for both and this picture really does prove how invisible autism is: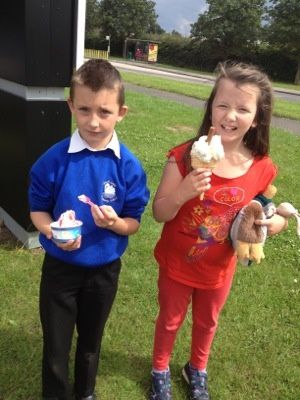 D also received a certificate today for her fantastic reading, already laminated, her reading has really come on this year, so proud of her: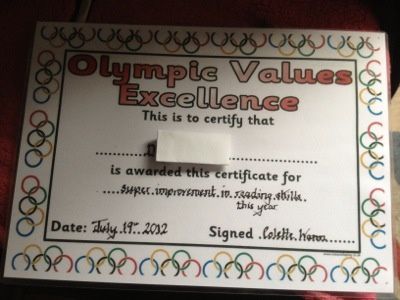 So, a really good last day of term for us, hope everyone else has had a good day too. Thanks for reading, comments/RTs as ever welcomed Jx 😘
---
---