D got diagnosed 3.5 years ago – its been a very long 3.5 years but a productive time.
She's been statemented, been in her SN school for just over 2 years, learn to read (albeit by memory as opposed to phonics) and learnt to write her name *proud grin*
She's able to walk to the school hall in her SN school and sit there (sometimes unwillingly) for assemblies and generally "move about school" – in mainstream she was often too anxious to enter the classroom, way too much noise & sensory overload.
We are due to go to CAMHS in the summer holidays for the first time, as meltdowns and anxieties for D have increased since Christmas. I was sent questionnaires that both ourselves (as parents) and school had to fill in.
I received school's completed questionnaire today. It's very hard reading that "certainly true" is ticked for:
Often unhappy, downhearted or tearful
Picked on or bullied by other children
Gets on better with adults
Many fears, easily scared
And overall "severe difficulties".
I knew all this from previous knowledge, intuition and little things that D is able to tell me, so why has it hit me so hard seeing it written down?
Putting a positive spin on it, the fact that school have been so honest will hopefully mean that the meeting will enable D to receive the help (and us the guidance) that she needs.
Until then and certainly for the majority of today, the sunglasses are on irrespective of whether the rain stops or not.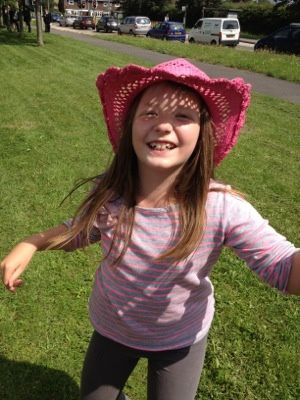 Thanks for reading Jx 😘
---
---