Excellent news this week (w/c 12 November 2012) about 50cent becoming an Autism Charity Ambassador, here's the article, I hope the publicity that this will generate raises more awareness (and more importantly) acceptance of autism.
My original post of 11th July 2012:
It's been a week now since I pushed the "publish" button and I thought I'd share how I feel about my Dear 50cent post a week on.
My aim for compiling the blog was to show that you can't "see" autism, this is why it's known as an "invisible disability". Neither can you touch, taste, smell or hear it. All those beautiful, happy, positive pictures demonstrated that.
I wasn't going to get involved in the calling for boycott of 50cent products. For one thing, I don't think they are sold over here and the only thing I was interested in was an acknowledgement of the pictures and an apology made to the autism community (this happened on Sunday, his apology is replicated on my blog post).
What I was not prepared for (and this is the amazing bit) was the mention in the Huffington Post and the amount of blog traffic. To date the blog has been RTd nearly 5000 times and who knows therefore how many people it has reached! An amazing statistic…
Foolish and ignorant 50cent's comments were, they and the subsequent backlash put autism awareness in the public domain like never before. Which, when you are striving for awareness can only be a good thing. The next step is acceptance.
(I was in the Apple store today, looking at a MacBook Pro (an impossible and far away dream at the moment) and I called my blog up, which then prompted a conversation with the salesman, he's now more autism aware – and seeing my post on a 27inch screen was awesome!)
There were only a couple of downsides experienced: a negative comment, telling me to "let it go" and a very obvious plagiarism of the first part of my blog, which to date is still out there, without reference to the original post or its author.
So…thank you once again to the following people who contributed, the sheer volume of photos made it the post that it became:
@elustiveteniq13 @LostLodger1 @rosy_moo @frecklefrolics @mrshpalmer @Christina_Stott @Eamesemma @UBIQUITYIMAGERY @Charlie_girl14 @pachandler @81_sarah @freyaflossylala @darkalicemutter @LuckySupermom @hockeymorsa @Gillw23 @blackcatmitchell @ASDKidsGrowUp @curvyjax @ouryve @Trevor_Donaghy @nicg4autism @sublimelifeOG @robynbrennan @Joeymom @natalie_elliot @BennettAnita @nualashort127 @NiciJT4Autism @rhysmum77 @alisonbreadon @theblondeview @mumsmadmoments @LifeAutism @treezuk @lisaj4autism @Charlotte2218 @violetsdiary @JoDC77 @Trishasinbox @Calormom @CRCRsMommy @Clayhead_Kim @ClaireLouise82 @tiredx6 @flissy13 @LaurieMit
I'm truly grateful Jx 😘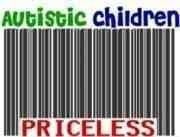 ---
---