This post is one I wrote to "A Mile For Autism", please link in today by tweeting photos if you are doing a mile and use the Hashtag #AMileForAutism to say what autism means to you.
There are some wonderful submissions to @Charlotte2218 post of the same name, please have a read, great contributions from fantastic people.
This is what I submitted:
I've done quite a few posts on how autism affects D (my 8 year old daughter) and our family and for this one – written for "A Mile for Autism" – I thought I'd write the post literally ie. how we would do "A Mile" and the challenges we would face.
We (T (D's 9.5 year old NT brother, D and I) probably do over a mile a day. We have to take T to his mainstream school and then D to her Special Needs (SN) school. I don't drive so it is walked.
The first major thing you would notice if you saw us is that D is in a SN buggy for about half of the time. Her buggy is her "safe place". Her anxieties are so great around other people that she cannot walk in front/ behind/next to other people. This can pose a problem in that D's OT therapist has said she MUST walk part of the way to school in order to get weight-bearing exercise and therefore regulate her sensory system (we do her walking after dropping T off, having passed all the school crowds and when we are on quiet streets) – so whilst T bounces along quite happily to school, chatting about football or his friends, D is usually cowering in her buggy, but comfortable in there.
Once T is dropped off, D does her walking.
The next thing you would notice is that D has absolutely no road sense and no sense of danger. No matter how many times I can say "wait for Mumma, we must look left and right before we cross, watch out for cars coming out of driveways), it is forgotten as soon as I have said it. I doubt she will ever be able to cross a road on her own. An autistic woman said in an interview that traffic is a blur and it's impossible to judge how fast they are travelling, I can believe that, having to do D's walking with her.
I can never take my eyes off D if she is walking, not only are there the risks described above, but if she is suddenly startled (by for example, a bicycle or a car or someone jogging) she will bolt – this means run away from the situation fast without regard for her or others safety. Once she nearly bolted in the path of a bus. Grey hair time!
And then there is the OCD element, she is always carrying Bunny and lately, a few little playmobil toys during her enforced walking, as her out-of-buggy security. We also have to stop frequently for flowers, snails and various other small things.
So…walk a mile with us and you will experience anxiety (at her lack of road safety), sadness (at other peoples stares and whispered comments "she's a baby, why is she in that buggy?"), frustration – but at the same time wonderment – at the little things she sees and enjoys (teeny insects, flowers, seeing different shapes in the puddles) and pride that we can go into her school and say "yes, she's done her walking" despite all of the above.
One thing you can never say is that a mile with D and autism is boring!
Thanks for reading, comments & RTs as ever welcomed Jx 😘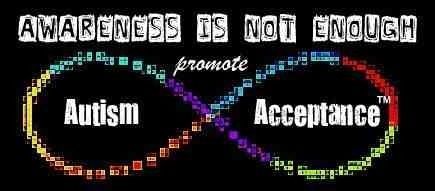 ---
---