Thanks once again for the 50cent blog RTs, again too many to thank individually. I hope the blog is reaching and being read by people who may not have been necessarily aware of autism before, to me that exposure now feels more important than the original issue.
On with our day…
The Special Saturday theme today was siblings, please have a read of my "Mr Pick" blog (the link is at the top of the blog), he's D's brother and a great brother he is too.
It's been a bit of a topsy-turvy sort of day for D. The weather has been AWFUL (again), which has meant that the SN fun day we were planning to go to was being held indoors. The thought of an overcrowded (tiny) school hall filled with the exhibits and demonstrations that would have been outside did not mix with taking a very sensory-aware D along so we didn't go.
It's a shame, the last two years have been brilliant, the sun has shone and it was all spaced out over the hall, playgrounds and the field. Plenty of space, plenty of quiet places to go and get away from the noise and sensory overload. D was looking forward to it, she'd remembered (with prompts) some of the activities from last year but it wouldn't have worked. Hey ho….next year.
So we had a day at home, which was fine until Hubbie and I decided to move some bits & pieces from loft to conservatory and vice-versa. I thought explaining to D what was happening was enough but it soon became apparent that it would have to be done slowly and gradually, there was just too much for her to deal with.
She's calm and settling now but it was a case of unexpected change and it didn't go down well.
She's very excited about tomorrow, we're off to see Ice Age 4 – her favourite films are the first 3 Ice Age films – she wants to see it in 3d and then MaccyD for a happy meal with a free Ice Age toy afterward. We're heading for an early-ish screening and fingers crossed it won't be too crowded. I know Odeon cinemas are showing an autism-friendly screening of it tomorrow, we don't have an Odeon anywhere near us unfortunately.
I'm sure it will be great – positive thinking!
A couple of end pictures tonight, one with a message similar to the 50cent issue, another because it's very cute!
Thanks for reading, I hope everyone's had a good day, comments/RTs as ever welcomed Jx 😘
(speaking of comments, I had rather a strange one in the 50cent blog, telling me to "let it go", I approved it and replied as I think it's important that we know what we're up against, trying to raise awareness and acceptance of autism)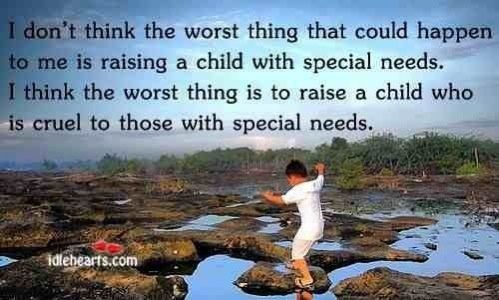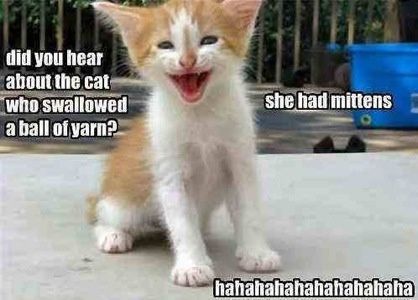 ---
---