It feels really strange not having to take a picture of the "Freds" for the blog 😔 a couple of them came back today, probably preferred the familiar surroundings of the garden. I did read somewhere that butterflies find a mate at 2 days old, they grow up fast!! I did post a blog earlier with all the pictures from caterpillar to butterfly, it was really interesting seeing all the pictures together.
Our day started off very early…5am to be exact…..urgh! Something outside woke D up and that was it. Phone sought, "Angry Birds Space" trailer found on YouTube and off we went. If you've ever tried to doze whilst that is playing over and over next to you, don't bother, it's not worth it!
She walked about half of the way to school, seeing shapes in the puddles and stopping for slugs & snails. I was given the great privilege of looking after Bunny for the day – that very rarely happens so extremely honoured: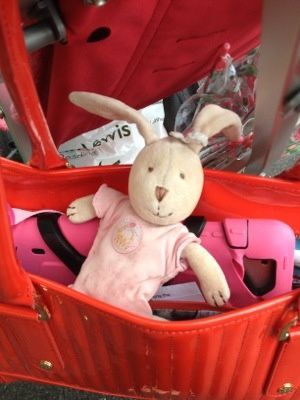 As it turns out, she could have done with Bunny in school. She came out very very badly. They had been trying Indian food and she had (very reluctantly) tried a bit of poppadum. I can imagine that the sight, taste and smell of all the food was a complete sensory overload for her and she saved up all that emotion until she saw me. She purposely slumped down and then banged her head on the exit door. Once her TA had explained what they'd been doing, it was easy to put two and two together but to see D deliberately hurting herself was not nice. Once she was in a fit state to go, we started off but it was interjected with a lot of shouting that she hadn't liked the food, she hadn't wanted to try it and it was the wrong weather again (yes, D, it was!)
Once we'd met up with T and got her home, I used the PECs to reinforce the routine and once she'd watched her favourite mini Ice Age DVD a few times (it's only half an hour long), I seemed to get D back.
It has been a bit softly-softly this evening but she was calm at bedtime and that's the most important thing, she needs a good sleep tonight. Melatonin administered as per, so fingers crossed.
Tonight's picture is from Bev @hodgesclan in place of any "Fred" pictures, she does send me great pictures, thank you x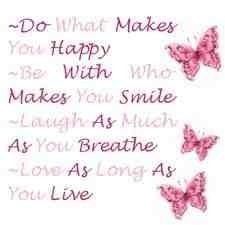 I hope everyone's had a good day, comments/RTs as ever welcomed, thanks for reading Jx 😘
---
---