If you've been reading my daily blog you'll know that we recently had a butterfly kit. I thought it would be good to chart the progress all in one post:
Day one:
Teeny tiny little wrigglies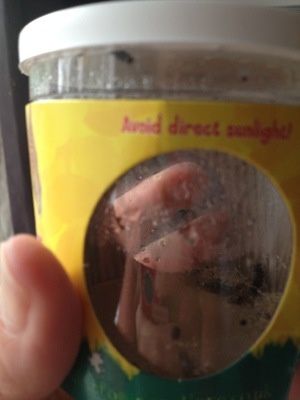 Day two – by then I had realised you can see them better if you remove the cardboard!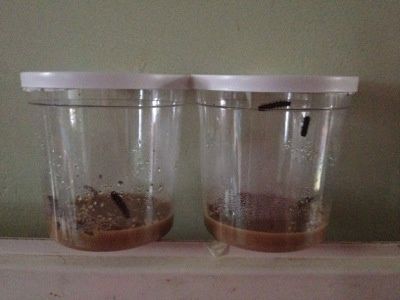 Day three – and they were starting to grow: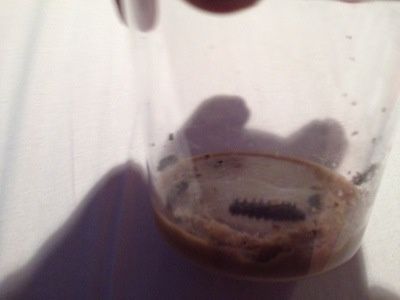 Day four: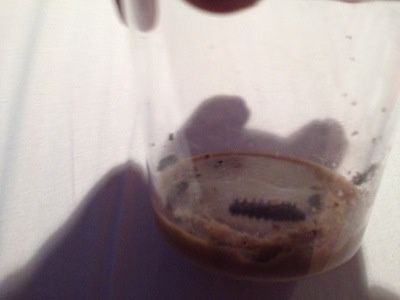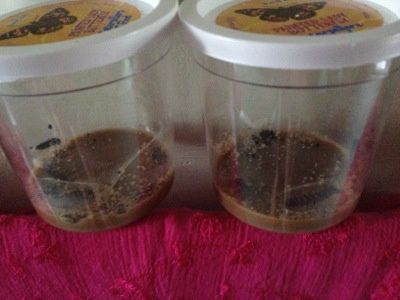 Day five: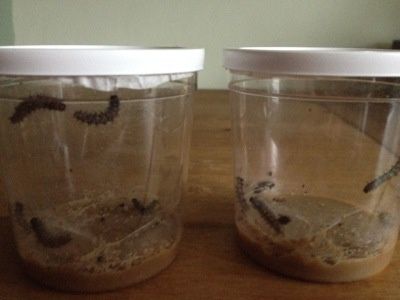 Day six: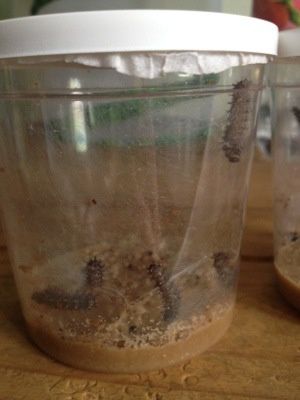 Day seven (and they're starting to get hairy!):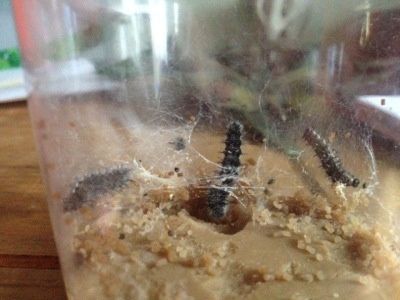 Day eight: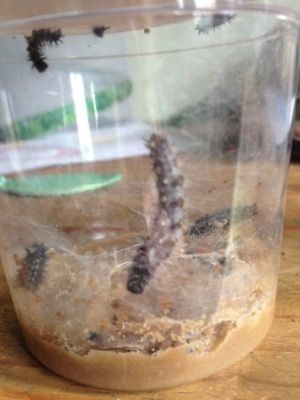 Day nine:

Day ten: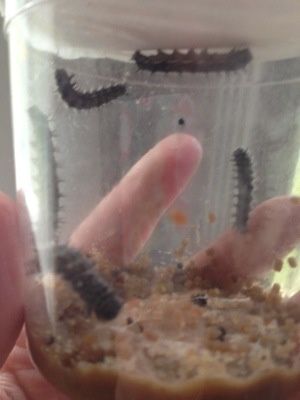 Day eleven: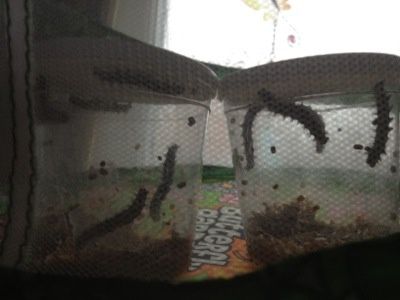 Day twelve: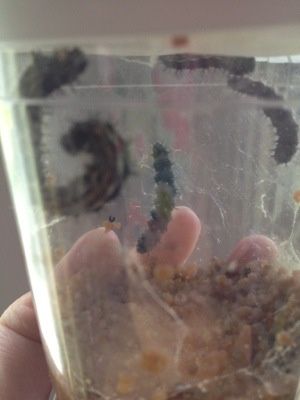 Day thirteen (huge caterpillars!):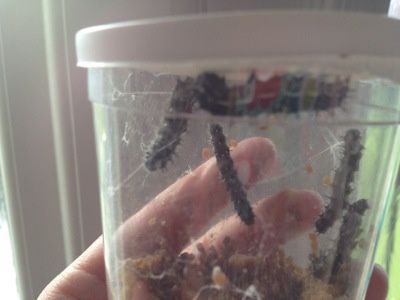 Day fourteen: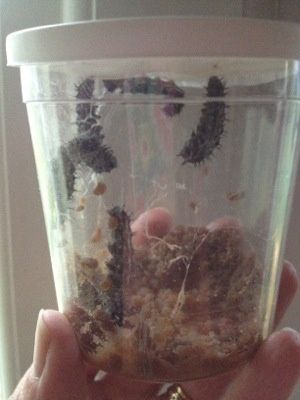 Day fifteen (on the way to butterflies):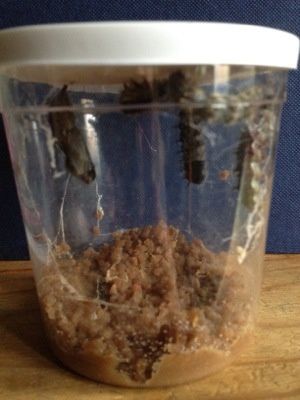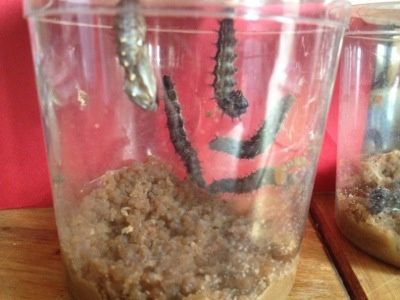 Day sixteen (4 out of 10 in pupas):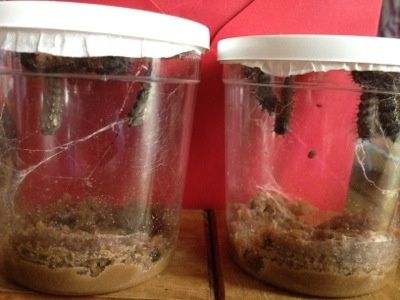 Day seventeen (all in pupas, lots of frantic wriggling!):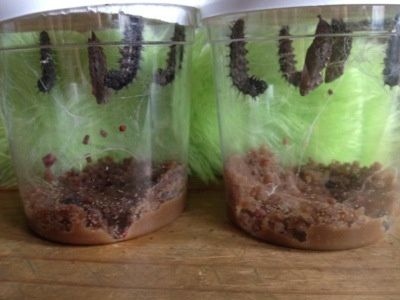 Day eighteen: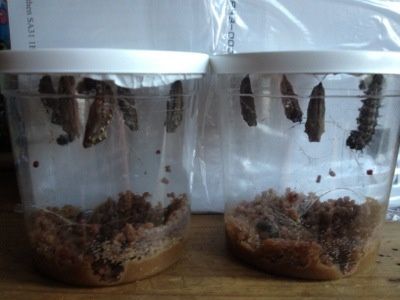 Day nineteen (transferred to their enclosure where they hung still and bat-like):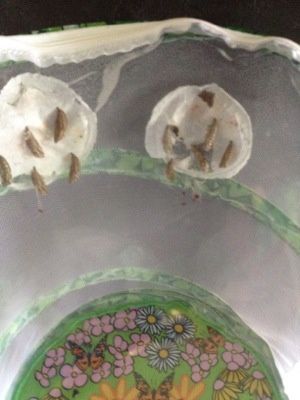 Days twenty to twenty-seven: no movement, no change
Day twenty-eight (two pupas were turning darker, a sign that butterflies wouldn't be long!):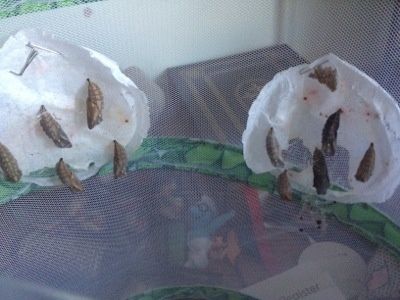 Day twenty-nine (two butterflies!):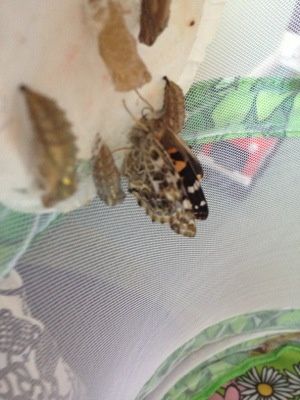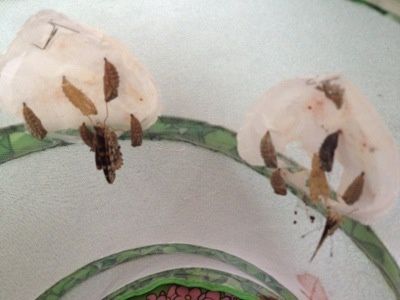 Days thirty and thirty-one (the remaining 7 emerged, one didn't but a 90% success rate is wonderful!):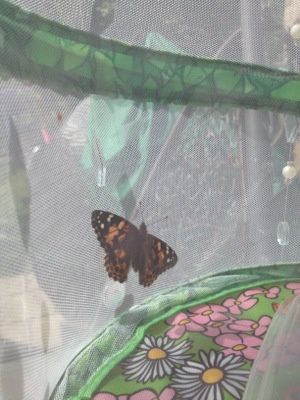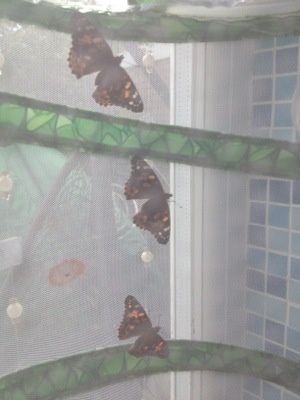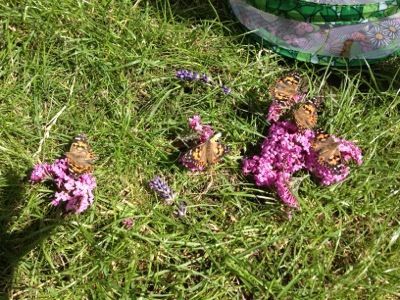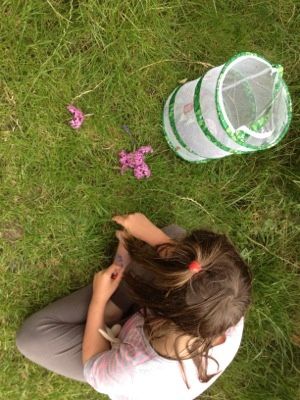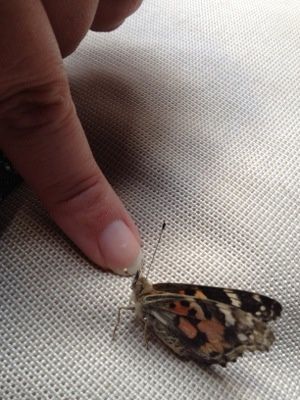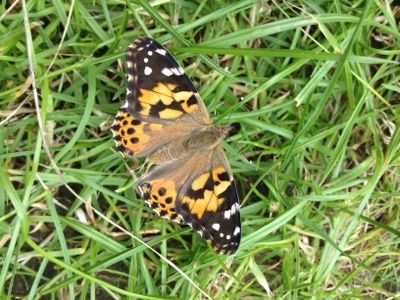 And this is what they emerged from: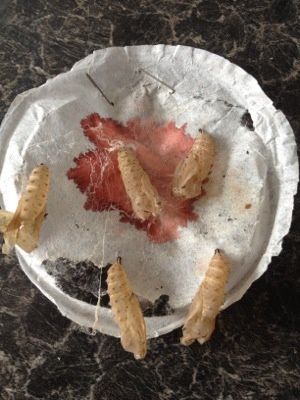 The red behind the empty pupas is waste products, not blood.
It was really interesting having them in our house and watching them grow.
We got the kit from livebutterflygarden.co.uk and I'd recommend it, the butterflies were beautiful and as you can see from the picture with my nail in, they let us get really close.
Ladybirds next for us….
Thanks for looking at our pictures Jx 😘
---
---