Our day didn't begin well. It was a little bit out of routine and D didn't handle it well, very over-sensitive for parts of the morning, very non-negotiable until…she saw the butterflies!
Yep, we have butterflies, finally (if you didn't see yesterday's post, two emerged). Over the course of the day three more have emerged from their cocoons, we actually saw one coming out and it was fascinating! They come out with teeny tiny wings which suddenly grow as more sunlight is on them. We've all been watching them a lot today, they like to open their wings in sunlight and do seem susceptible to noise. If the others haven't emerged tomorrow – and it's less windy – we'll release the five butterflies tomorrow afternoon, it wouldn't be fair to keep them enclosed for longer. Here's some pictures: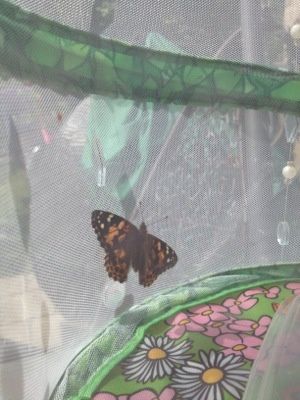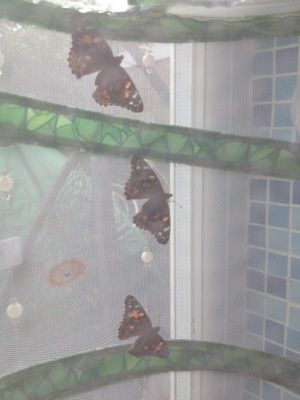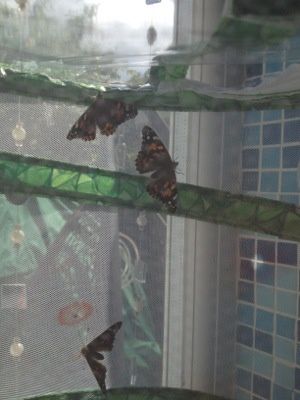 D has really loved watching them, she does have an affinity with butterflies, if you read my "Blank Screen Anxiety" post (type the words in the search bar at the top), you'll find out more.
She helped us in the garden this afternoon, with the sweeping of chopped lavender/grass etc. Started off with the broom upside-down, bless her, but was receptive to being shown the right way to do it. When Hubbie tried to help her (speed the process up), he got told – very firmly – "no Dad, this is MY job, Mumma asked ME to do it!"
She was very proud of helping out and said that it had to be written down in her news 😃.
The rest of the day she's been monopolising my phone/playing with her Playmobil. A far cry from the grump-master of this morning.
She has a terrific memory for adverts from the TV, ones that anyone else would discard, and she's been saying this one a lot:
"Love is being safe & sound, love is being loyal, love is being cuddled"
It's from an advert for "The Dog's Trust" but it applies to everyone, doesn't it?
So, my little gardener/butterfly watcher/advert reciter is happily settling now. I hope everyone's had a nice day, thanks very much for reading and comments/RTs as ever welcomed Jx 😘
Tonight's end picture is via Bev @hodgesclan, she's sent me lots of wonderful pictures, which are going to wing their way onto here as end pictures: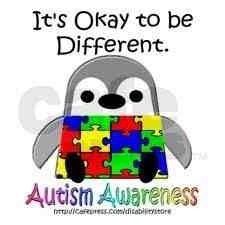 ---
---