D has had another brilliant day, buoyed on (I think) by yesterday. Of course if she hadn't got her medal(s) it may have been a different story, but it wasn't so…*big grin*.
She walked about half-way to school and was delighted to be accosted by a cat that we sometimes see on the way. It leapt over two garden fences to get to her, we could see this frantic cat bobbing up and down over the fences! D likes it because its colouring reminds her of one of the guinea pigs.
When we got to school, she opened her classroom door and walked straight in – no TA needed to coax her in, no signs of anxiety. I can honestly count on one hand the number of times she has done that since last September, she was very keen to show her Thursday-Friday teacher her silver medal. I said goodbye and left very happy. A good start like that really sets you up for the day. Something as simple as going through the door well may seem insignificant to some, but when it doesn't normally happen it's a massive bonus!
She came out well at the end of the day too, very sweaty but very pleased to see me. As it was "full buggy day", we got her an ice-cream from the van as she'd have to walk. There were other (big) children there so she did a bit of tree-hugging whilst we waited and then her turn, the ice-cream man always asks if she wants her "usual" and that makes her laugh 😃
The ice-cream – melting as it was – distracted her nicely from the people walking past etc.
These are a couple of pictures she did at school, the first one shows that she read & followed instructions – that doesn't happen often, usually she just colours them – and the second one is of medals, if you look closely you'll see she's numbered them.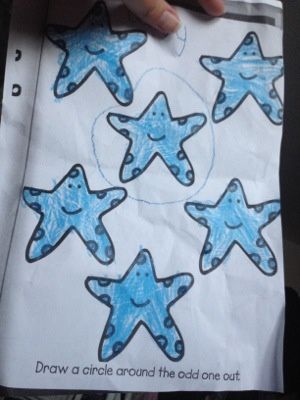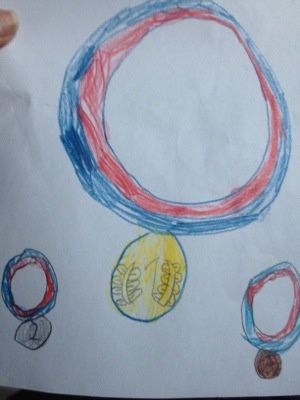 She's had a nice evening at home, a bit of bouncing on the trampoline, a lot of watching the "Angry Birds Space" trailer on YouTube, over and over again.
Butterfly watch – day 28 🐛🌸🐛:
Sound the klaxon! We are nearing butterflies!! If you look at the caterpillars on the right-hand side, two are definitely darker. This is the stage they reach a day or so before they emerge as butterflies. Exciting stuff! So…hopefully we should have some butterfly pictures on Saturday's blog.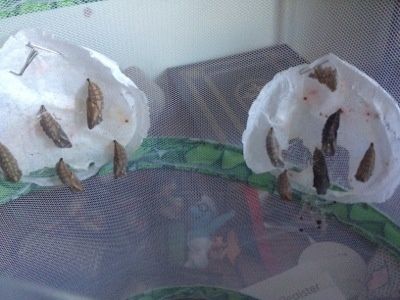 So, we've had a really good day, hope everyone has too. Comments/RTs as ever welcomed. Jx 😘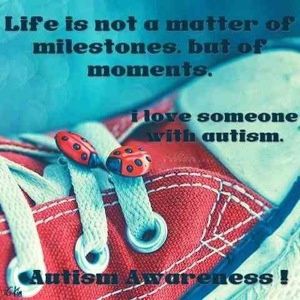 Tonight's end picture via @NiciJT4Autism, thanks N xx
---
---