A much better day, phew. Despite the weather!
D woke up singing songs, which was lovely. She does her interpretation of the lyrics, which is funny, but you know that if she's awake and either singing or reading, she's ok. It's when she opens one eye and hits you (as she has done before) or just stares with blank but angry eyes that makes you want to reverse away…slowly.
Anyway, the weather has restricted us to indoor activities but, for the first time this week (and probably since Saturday), she's felt relaxed enough to do some drawings. Her drawings are always brilliant with lots of detail and it's only when she has been drawing today – that I realised that she hadn't been previously (if you know what I mean), here are a couple: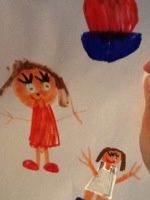 Butterfly watch – day 7:
Not a great deal new happening today, they're all eating and moving about, still like slow motion bumper cars! Here's today's picture, I hope it shows Fred's new hairiness!
Aiming for a peaceful night overnight and morning tomorrow as she has her appointment at the Eye Clinic, they're going to be checking the movement & tracking of her eyes after a terrible eye test at an opticians. The optician rushed her, didn't take into account any anxieties and was just really cross with her. I've prepared her for tomorrow, with incentives (!) so I just hope nerves and anxieties don't overtake tomorrow.
So…that's us. Hope everyone's had a good day. Comments/RTs as ever welcomed, thanks for reading Jx 😘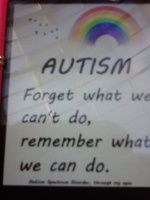 ---
---