More football success for T's team today, his team were runners-up in the football tournament today. Hubbie got a trophy too – as Coach – he's delighted as it's his first ever trophy! He may *coughs* be a little bit over the age bracket though!
These are their trophies: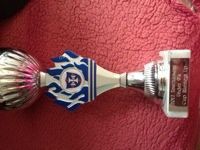 You might think they look exactly the same but the second one (at the bottom of the page) is T's, after he got a bit upset that the finish was wearing off so I went over all the blue and some of the "silver" with nail varnish, such devotion, lol.
D's been quite fascinated by all the pictures of the Queen in the newspaper/on TV and wondered why she wasn't at their school party yesterday. When I said she was probably busy, D replied with "or maybe knitting, that's what old people do!" She got a little confused because they've also talked about Queen Victoria at school this week.
Butterfly watch – day 3:
Definite growth and movement with the caterpillars today (well some of them). They're all bigger and both D & T have loved it when their heads have been moving around. All ten of them are called "Fred"!

I realised today *slaps head* that you can take the cardboard off around the cups, means you see a lot more!!
D's been quite climb-y today and wanting to hang off shelves etc, not almost unconsciously, whilst she's concentrating on other things. I've needed eyes everywhere today, not only is she tall but very strong too.
There is a Jubilee picnic going on in our village tomorrow, with lots of activities, I'd love to take them along but we'll have to see how things are tomorrow, there's no point in going if D isn't willing/sensory issues overtake.
Hope everyone's had a good day, thanks for reading, comments/RTs as ever welcomes Jx 😘
Tonight's picture is of Bunny, good old reliable Bunny: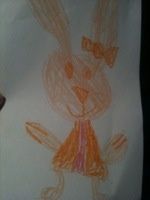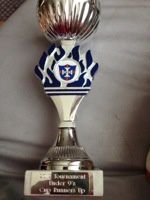 ---
---