*sighs* D didn't get to school today. We dropped T off at his school and then, as we have to walk (ok, I'm walking, D's in buggy), if I'm not in a hurry then D has a couple of minutes on the swings. She was loving it, lots of "higher, higher" until the time came to go, I was slowing the swing down and she fell off.
She immediately got up, screamed "YOU NAUGHTY GIRL" and bolted! So I was able to establish quickly that a) she wasn't too badly hurt and b) she was cross! Once I'd caught up with her she had a bruised backside and a headache so… I kept her off school. She'd have been awful to get through the door and, to be honest, I'd have spent the whole day wondering if she was okay. Less stressful for both of us.
So we had a mooch at the shops before it was time to collect Mr O. She was so relaxed during our time in Costa that she actually used the public toilet, it very rarely happens that she will "go" in a public toilet or even at school so a massive bonus for her. So often she will spend all day at school "holding it in" and consequently be desperate all the way home.
The funny thing was that because I already had her lunchbox with me, she wanted a "snack" in Costa, she ended up eating everything in her lunchbox – by 1030am – and then once Mr O had been collected and was expecting lunch, she wanted lunch too (routine, routine). So she had lunch number 2 but a scaled down version and lots more fruit to add bulk and volume on the plate.
She's been quite antsy this afternoon, think its a combination of her bruise coming out, plus the warm weather plus the change to routine. Although she has said she's had a nice day, it hasn't stopped her telling everyone that she fell out of the swing and it was Mumma's fault! I'm not going to live that one down for a while – even if I am innocent.
Here's my girl, looking cute!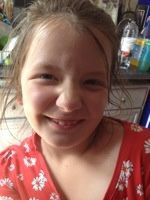 Hope everyone's had a good day. Comments/RTs as ever welcomed, thanks for reading Jx 😘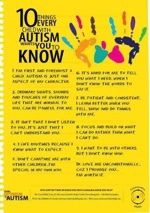 ---
---