25th of the month always makes me think "x months since Christmas, x months to go" – today's random "J" fact!
Today has been, on the whole, another good day for D. She had a teeny bit of reluctance but once her TA came out of the classroom, she was smiling away and went in happy, after giving me a sweaty hug!
D was very funny on the way to school. She's having a Jubilee party at school next week and I'd bought her a dress (yes, I know, once worn..never again probably) for the party. The dress was too small so I was changing it today. D said on the way "look at me, look at my body for the right size and don't get the wrong size again", I thought "yes, ma'am!".
Said dress exchanged, for a different one, as original dress was sold out. She'll look very cute, albeit with leggings underneath!
D came out brilliantly at the end of the day and bursting with excitement. This is the reason: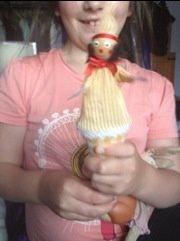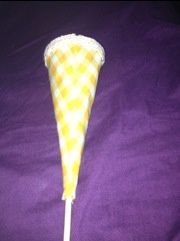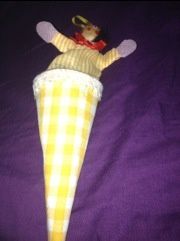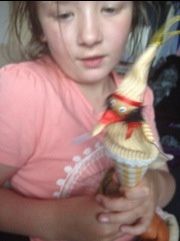 A pop-up little toy that she'd been allowed to choose at school because she'd received a "Good Behaviour Award" *happy dancing*: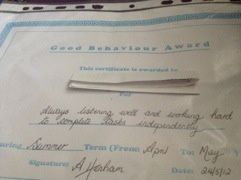 Absolutely delighted with her "bertificate" as she calls it, well done D!
The toy has not left her side, or her hands, apart from when we got home and she had a Magnum ice-cream, it melted rather quickly, went EVERYWHERE and as the ice-cream melted over her clothes and her hands, so did D. Poor thing. Attempting to pacify the situation took a while, clearing up afterwards took even longer. Now realise that she's better off with cones *mental note to add to shopping list*.
That aside, D has had a fantastic week. I briefly mentioned to her TA my theory around the music and she agreed with me, more research into it over the weekend I think.
Hope everyone's had a good day, thanks very much for reading, comments/RTs as ever welcomed Jx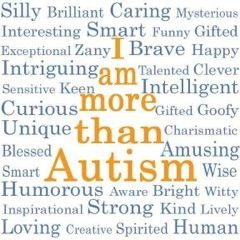 ---
---