Exciting….the last day of D being seven, she's Sooo excited about her birthday tomorrow.
There was a really funny moment this morning. We have a real poppet of a postman, he's always running about with his letters and parcels with his earworms in and we always say hello to him etc. Trevor is his name. He delivered our letters this morning and popped a card through to say he'd be back in about half an hour with a couple of parcels (he's brill like that). Anyway, he was. As I took the parcels, I said "thank you, Trevor" and D – who was at the door too – said "thank you, Treasure!". He blushed and laughed. D, once she'd realised what she'd said, laughed too.
The distraction was good (!) as one of the parcels was some birthday bits and the other was her "My Animal Farm" subscription so she's been really enjoying playing with the new animals and looking at the new books. Absolutely fascinated by the little toy peacock and the book, she wants to visit a peacock farm *thinking cap firmly on*.
Her brother (T) has had a brilliant day. He's been playing in a football tournament this afternoon and his team won the tournament! The final was won 8-7 on penalties apparently. Hubbie coaches the team so he's delighted too. The boys have each got a little trophy and they each have two weeks with the winning plaque (I hope I've spelt plaque not plague, lol).
I don't remember any meltdowns or stomp offs from D today, that's the first time in a very very long time. It has been a real see-saw of a week so the quiet day today, combined with the excitement of tomorrow has kept her ticking over nicely.
So…my girl is asleep, the men are watching the Champions League final, the birthday presents are wrapped and the piñata is stuffed and ready for tomorrow.
As ever, I really appreciate the RTs and new follows, all helping with autism awareness. Thanks Jx 😘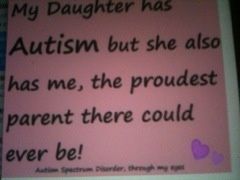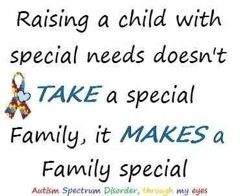 ---
---