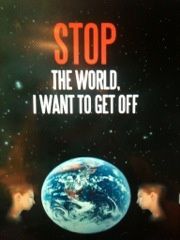 The worst school run ever today, if I didn't blog it, I'd go mad…
RELUCTANCE with a capital, bold, underlined R this morning. Hubbie was leaving for work later so routine had already changed, thank goodness he took T to his school, otherwise I think I'd be hiding under a bush.
So….D and I set off – she in her SN buggy – she was laughing at the cats chasing each other and then it started: "I don't want to go to school today, let's go for a long walk instead. I want to go home". This was said normally at first and then she started shouting "I DON'T WANT TO GO TO SCHOOL, TAKE ME HOME" repeatedly. We're in a quiet (lol) area so we had some curtain twitching and people looking out of their front doors. Then she threw Bunny – dear Bunny, who is always there for her – into a puddle.
Which made it worse.
By this time we were walking past another school and she got out of her buggy and bolted. Once she'd stopped, she started hitting herself against the railings shouting "I want to die, I hate you, I don't love you". When I asked her why, I got a "I WON'T LOVE YOU IF YOU TAKE ME TO SCHOOL".
Cue walking her along in a bear hug, ignoring the stares, the tuts, the comments. Lots of NT parents coming out, having dropped their children off
Somehow we reached the school gates and she would not go through the door. The Headteacher asked if we needed help, I could have kissed her!
D's teacher came out, had the situation explained and said "come on, we've got a washing machine, let's go and wash Bunny". D got up, took her hand and went in without a backwards glance.
Hubbie has just brought me back a mocha from Costa, I'm not in a state to sit in there ATM – cheers!
---
---