I'm out of twitter jail, thanks very much to Kelly again and all the new follows overnight and today. Really really appreciate it.
We went on our quest to find a piñata for D's birthday, which is next Sunday. She's very excited about it and as it's only the second one where she realises its her "special day", a piñata she shall have!
She, T – her 9.5 year old brother – (for new followers) and I decided Toys R Us was the best place. D chose a colourful Mexican donkey type piñata. We had a look around in there at various things, it was quite busy but on the whole, she was doing well. Until she bolted, something startled her and she was gone. It was a very long couple of minutes until I found her, crying and crumpled in a ball. I kept thinking if I asked the staff to put out a tannoy announcement, would she hear and understand? Fortunately that wasn't necessary. Phew.
Our next port of call was a furniture shop. I needed D to try out some new potential dining chairs. She has a tendency to "rock" on chairs that aren't meant to rock, or fall off, or climb up the backs absentmindedly. It's got so
bad that the dining chairs are now in the garage, waiting to be sold and we're using the more solid garden chairs with arms inside. Found some great ones called "Tank" in Furniture Village which she found stable and liked – need to save up now!
Those were the two main objectives of our trip so we could take it easier after that and have lunch etc.
T was definitely more conscious of the looks directed at D in her SN buggy today and when she spoke a bit too loudly and drew attention to herself, he was shushing her quite a bit. He is definitely very protective of her, I never want him to resent his sister.
We were all glad to get home and D very excitedly relayed the piñata search to Hubbie before taking to bed the new Minnie Mouse ball that she'd got today!
It's been Mothers Day in the USA and quite a few other places today, here are a couple of pictures I got sent: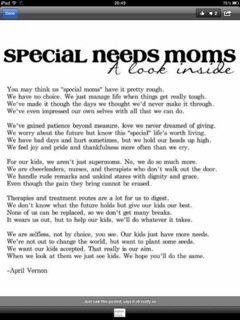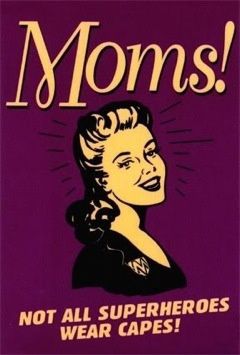 Hope everyone's had a good day, comments/RTs as ever welcomed, thanks v much for reading Jx 😘
---
---