Can I just start off by saying "Thank you SO much" for all the new follows and RTs today. It's all taken me ever closer to that 2k and (hopefully) avoiding twitter jail but, more importantly, it's getting autism awareness out there, which is fantastic news. A massive thank you too to Kelly @patchworkchairs who has been pushing when I'm too polite to, lol!
Anyway…our day:
D has been very up-and-down today. I think she's missed the routine of school.
One minute she's looking through a leaflet from Toys R Us, saying she'd like a piñata on her birthday and party bags etc etc (she'll be 8 on May 20th and this is only the second year running that she realises it's a special day for her) and then it will all come crashing down and a meltdown will follow because something wasn't right/her brother said something which she didn't like.
So, the day ended with a big notice going on her bedroom door: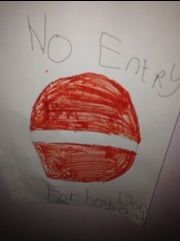 I did wonder at the time why she was asking what a "No Entry" sign was like!
The bonus if there is one is that she was very tired and will hopefully sleep well, we're off to Toys R Us tomorrow to choose a piñata! We'll head off early and hopefully avoid the hustle and bustle, she'll have her ear defenders anyway to combat any sensory overload.
The picture below is something I've already sent out today, but I like it enough to include it again: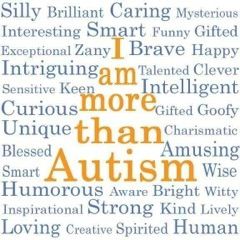 Thanks for reading, comments/RTs as ever welcomed Jx 😘
---
---