A much better day for D today, phew 😃
Back to school for T, inset day for D. She got a bit upset first thing this morning when she realised she wasn't going to school and then more upset when she was told she was back at school tomorrow! Which was very confusing to hear and must have been even more confusing for her!
Still, T's school run went well and then we headed off to the shops. A food shop was needed, which normally I'd run a mile from taking D on but … needs must! She was brill, actually, pushing the trolley, bouncing and singing as she did so. Every time I tried to steer it – inadvertently – I got told "no Mumma, it's my job!" It was relatively quiet in there so not too many looks & stares – D was blissfully unaware anyway.
She played nicely with Mr O and T once we'd picked him up. Even went in goal for T: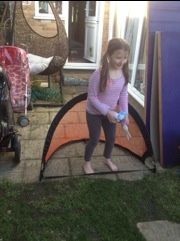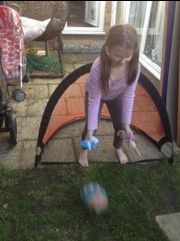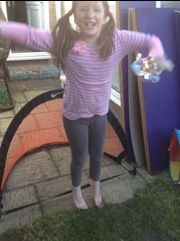 the last picture is an action shot!
Unfortunately something went wrong and she had a meltdown shortly after those pictures were taken. Goal picked up and thrown repeatedly, ball kicked and chucked indiscriminately and a loud stomp indoors.
Poor T, one minute he's playing with his sister, the next minute it's like a strong wind has come over the garden.
The good news is that we finally have a CAMHS appointment. After this last weekend it can't come quick enough.
She is nervous about being back at school tomorrow so we shall see how it goes and attempt to keep the morning as calm as possible.
I saw this other image on twitter tonight and thought it worth a share: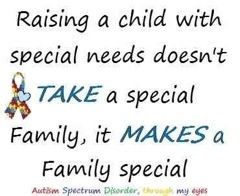 Comments/RTs as ever welcomed, thanks for reading Jx 😘
---
---