I managed to borrow D's "News" book from school overnight yesterday. We don't get the chance to see this normally, parents evenings are very much focussed on her targets.
I decided to take pictures as a permanent reminder of her work. It's also very rewarding to see how her writing is coming along – and her fantastic drawings – when she was diagnosed I wasn't sure what she would achieve in terms of writing so it's a Proud Mumma moment (she's 8 in two weeks).
The pictures are pretty much self explanatory: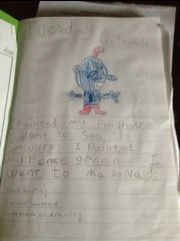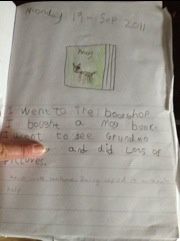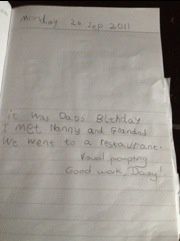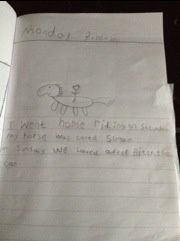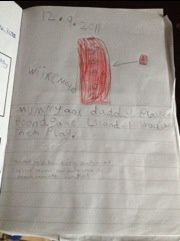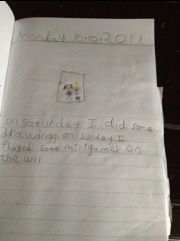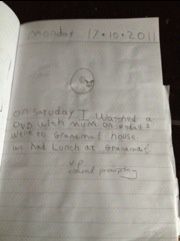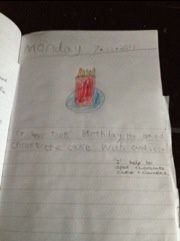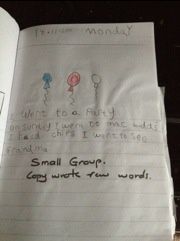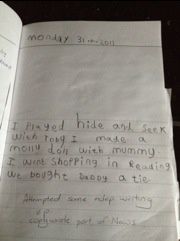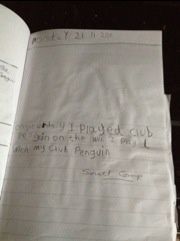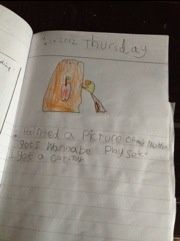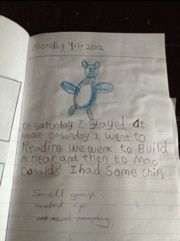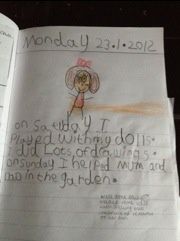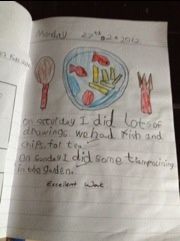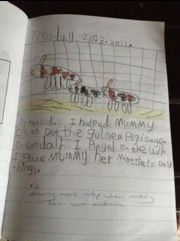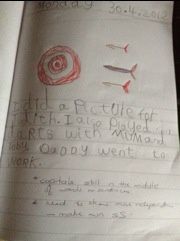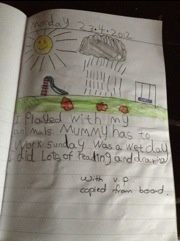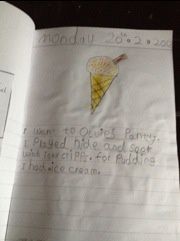 It's something to look back on in future years.
Happy for RTs, hope you enjoyed looking at them Jx 😘
---
---