I was determined not to use the word "diet" in the title, D is nearly 8years old after all. I never want her to think of food as "bad" – maybe healthy and unhealthy – but not "bad", that sets off alarm bells in my mind re. eating disorders etc. Which is why I felt very frustrated with D's school when her teacher referred to certain foods as "bad" – see my "lunchbox wars" blog post.
"Bad" says nasty, not nice, horrible, scary.
When I was talking to CAMHS yesterday, they were asking about D's "diet" and when I started going through it, I realised it was restrictive but reasonably healthy.
I did consider the GF regime and asked her paediatric doctor about it at diagnosis but she completely discounted it. Had D been suffering from gut issues etc I may have thought about it but she does seem healthy – without going into the "too much information" category.
Her food is very carb-heavy but as long as she is healthy, I'm not too worried. What I definitely don't want is the "this is bad for you" etc that triggers thoughts of eating disorders, having a close relative with one, it's something to avoid.
So, here's her day:
Breakfast is either toast & spread (crusts cut off) and cut into squares or Cheerios (without milk). She prefers her cereal dry and if she does have milk, it tends to get spilt, her hand to mouth feeding can be haphazard.
Lunch is always the same – whether at school or home. Bovril sandwiches with crusts cut off, walkers crisps, mini choc roll from M&S and either an apple (has to be a very red one) or a carrot)
Kinder surprise egg or an ice cream cone (if the weather is nice and I have the money) on the way home from
school.
Dinner is a choice of four – pizza (always the same toppings), macaroni cheese (no crusty bits on the top), spaghetti bolognaise or fish & chips (from the fish & chip shop). She finds the first and last options easier – as finger foods and again, the pasta or spaghetti choices can be messy. She doesn't use a knife and fork, but a spoon. I always give her peas/sweetcorn/beans in a small bowl on the side which seems to be better for her to deal with than on a plate. Same with the pasta meals – in a bowl.
D won't – or can't – eat jelly (the sight of jelly makes her physically sick), soft fruits – grapes, oranges, cherries – I think it's the texture.
She does have a bit of a "thing" for crisps – really salted (ready salted) or blue crisps (cheese & onion) and would happily eat them as many times as allowed!
Her food always has to be on the same plate and drinks (only water) from the same see-through bottle (we have 3 of each!). I bought numerous water bottles with various characters when D was in nursery and she refused to drink from
any of them, it's only with hindsight that it's because she couldn't see the liquid. Cups and mugs aren't an option at the moment, they again tend to get spilt.
Snacks are allowed at school – biscuits in the morning (specific ones) and crisps in the afternoon.
If we are out – whether visiting relatives, shopping or just a coffee shop visit – the lunchbox with lunch/snacks goes too. It goes to birthday parties as well, she will not consider "party food",
As far as the future goes, whether she's in communal living or at home with us, I would like her to be more independent with her food choices and food preparation, I'm not sure how successful either would be.
One thing I have thought is that a food planner would be useful, with her food choices for the week and, if she is in communal living, then lots of pre-prepared home-cooked meals, in separate containers with cooking times detailed on each one.
I guess any food would need red, orange and green labels which indicate eat freely, eat less often, eat seldomly.
So…as a doorman would say, I'd it isn't on the list, it doesn't go in!!
I know she's probably having at best 3 of her 5 a day but I'm happy that she's healthy.
Comments/RTs as ever welcomed, thanks for reading Jx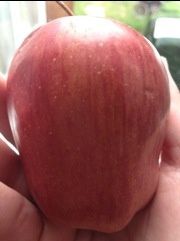 ---
---