Today has felt like this: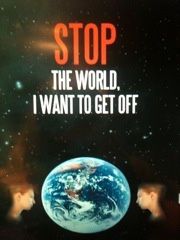 Just for half an hour, let time freeze, let me catch up with my thoughts and then start again!
D had a school trip today to Windsor Castle, she was concerned about the "roman soldiers getting me and killing me". Lots of reassurance that this definitely wasn't going to happen!
Bunny was in a little cross-body bag so was all set to go too. Like I've said before, Bunny is her anxiety-coping mechanism and apart from when she's in the bathroom, Bunny is always either being grasped or tucked under her armpit with just it's head poking out! TA was fine with Bunny being in its bag for the trip.
Hmm…it didn't happen. Bunny was not allowed to go too. A very pale and solemn D came out at the end of the school day and wanted to bolt immediately. She'd obviously been storing up her emotions. Bearing in mind that when Bunny had a wash last week, D spent the whole 90 minutes either wailing or staring at the machine, I can only imagine how she had been today.
There was absolutely nothing in her home-school diary either.
There does not seem to be any consideration taken at to how this decision affects D, it's not the first time this has happened. Yes, I know toys can get lost but she never lets go of it!!
She was very changeable after school, slightest thing setting her off and I noticed that she'd been scratching her arms a lot, her eczema not being helped by Bunny's exclusion today.
So..whilst D was on her trip, I spent much of the morning on the phone, leaving messages and trying to get some progress from yesterday's fiasco.
A couple of results:
GP will call me Friday to discuss the wording of the referral letter to CAHMS, with the emphasis from my viewpoint on: yes, do the Early Bird course but don't let this prevent D going on the waiting list and I'm really going to push for the lost 3 months to be taken into account.
I've had a chat with the Early Bird co-ordinator as well and she is in agreement. She was really helpful. I remembered whilst I was speaking to her that she had offered me a place in the course when D was first diagnosed but her school at the time (mainstream) would not release a staff member to attend in conjunction and, add that to the numerous problems D had at the time, my attendance didn't happen. The mainstream school btw is next door to where the courses are held!!
So…bundle all this into the pot, add the tasks that come with a family of five, the admin I have still to do for Hubbie – both for him being self-employed & some football coach stuff and it is…as the picture suggests!
Comments/RTs as ever welcomed, thanks for reading Jx 
---
---