Easter Sunday, or the day that "Jesus rosed again" according to D. We have talked about the meaning of Easter and I thought it lovely when she made us all crosses on Friday.
Fortunately no sign of the sickness overnight from the previous night.
She had made lots of Easter crafts at school, we had all been under strict instructions not to peek, here they are, they're wonderful: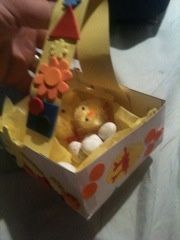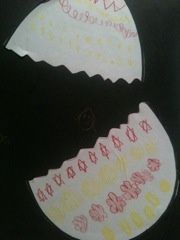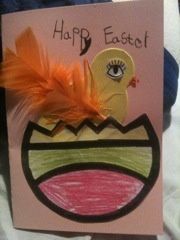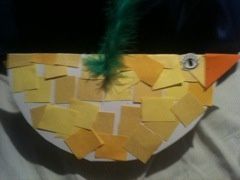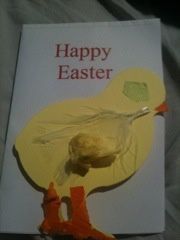 She was very proud of them all, she absolutely loves crafts, drawing and colouring so this was all ideal for her.
D decided that she was the Easter Bunny in charge of hiding eggs so this dominated much of the day. Lots of eye-covering and "warmer…colder" etc. Had to be very much played by her "rules" though, with no deviation.
She enjoyed playing on the Wii today too, there is one game on "Wii play" that she likes to play in particular, again no deviation and quite a bit of repetition.
She told me today that she doesn't want to be a mum, because "mums do too much hard work" – nicely put D.
Hope you've had a good day, comments/RTs as ever welcomed. Thanks for reading Jx 
---
---