Poor D didn't understand the concept of April Fools Day at all, the one trick T tried to play on her did not go down well!
As a consequence, she's been quite up and down today. Very sensitive and the times when they have been together on the trampoline or whatever, it hasn't been long before she's stomped off – sometimes telling me why, sometimes not. At least she hasn't hurt him today.
Whether twitter has been playing an April fool I don't know, but it's been misbehaving today. I haven't always been notified of mentions and RTs, so if I missed out thanking anyone,
I'm sorry and, as ever, I appreciate it.
Lastly, as we know it's the start of Autism Awareness Month, here is the reason I'm on twitter raising awareness of this invisible disability – my gorgeous D: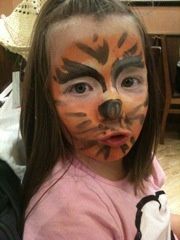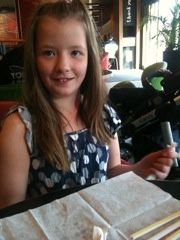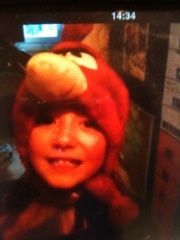 As ever, comments and RTs welcome. Here's hoping that April ends with a few more people being more aware, accepting and tolerant of the autism community.
Thanks for reading Jx 
---
---