After it felt like continuous meltdowns since Wednesday, I got my D back today.
I guess it was the busier Wednesday and Thursday, coupled with the end of term activities and excitement at school that just completely threw her. Hindsight is a wonderful thing!
The menfolk went off to football so D and I have done what she wanted to do:
Building blocks – this was a house for Bunny: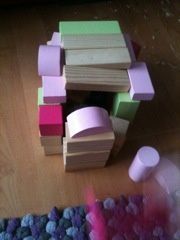 and making Easter nest cakes: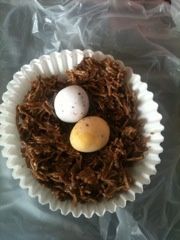 She won't eat them but it was fun to do.
I saw my D so happy tonight, she was watching a Harry Hill programme (best of TV burp 23) and she could say exactly what was coming next with a particular segment. The penguins. She was laughing and flapping. We had to watch this particular bit three times!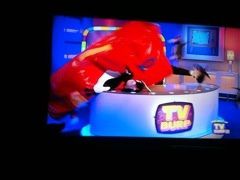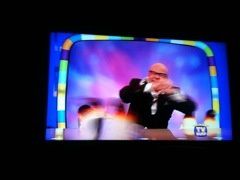 Might have to keep that show on the planner for a while!
I know she's had a better day because (penguins aside), it's been quiet but she did need it, definitely.
As ever, RTs & comments welcomed, hope you've had a good day too Jx 
---
---