If you haven't seen my earlier post today about Thames Valley Adventure Playground, please have a look. It's an area solely for special needs families and is wonderful.
I didn't realise until I'd posted the pictures that you can play spot-D's-beloved-Bunny in virtually every picture! Just goes to show how precious it is to her.
Anyway, on with our day:
After all the excitement of yesterday, today was a quiet one at home. Poor D woke up with the horrible dry cough that the rest of us have had and her skin on her face and arms have also reacted to something from yesterday. Not sure what, she was playing in the sand yesterday or – more likely – it's the soap in the Playground's toilets.
So, a day of drawing from her, of playing outside with her brother, T: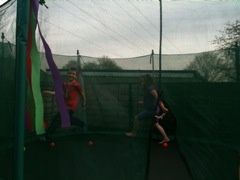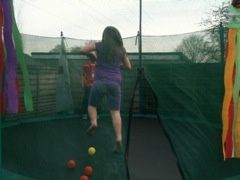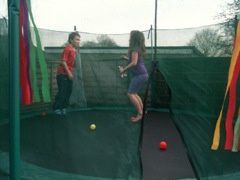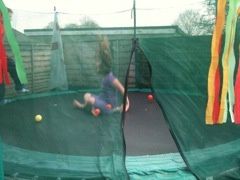 A couple of dodgy moments on the trampoline resulting in stomping up to her room, but quickly resolved.
Something to make you smile, with the windows being open today, one of the cats has been using them as a rather high catflap. Here's Bitsey looking …daft!!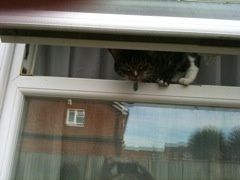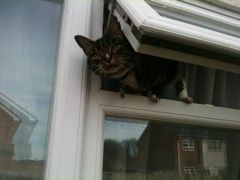 Comments/RTs as ever welcomed, I hope you've all had a good day Jx 
---
---