D was reluctant to go into school (again) today. It took two TAs to get her through the door. There's a little carpet strip protector thingy in the doorway and that seems to be the hurdle – once she's over that, she's in. I still think this week's reluctance is stemming from Monday and her teacher's refusal to let her take Bunny..
The class did egg-rolling today apparently. All painted hard boiled eggs yesterday and then today the class went to a big hill in the park and rolled them down the hill. D categorically said yesterday and this morning that she didn't want to do it and she didn't want her egg to get broken. They didn't force her to do it but her egg got broken by another child throwing it. Poor D. She painted another one this afternoon and brought it home. Strict instructions from D that it's not to be eaten or rolled!
She came out well today, bouncing about and playing hiding behind her TA. It made me realise just how tall she is getting, she's not yet 8 (in May) but is fast growing out of age 11 clothes.
Garden play at home with T and Mr O, a couple of stompy moments but then… I showed her "Angry Birds Space" on "Mr Paddie" – iPad – massive smiles and that was it, engrossed daughter and a battery drain. Well worth the £1.99 for the app, added it onto phone too.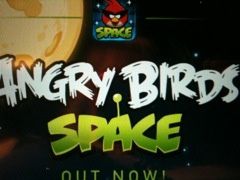 She's got a birthday party to go to tomorrow at a Special Needs Adventure Playground. She's very familiar with it, they go there with school and I was trying to prepare her for the change of routine – having her tea there etc. She's very concerned about that, so I'll pack some food for her, with her plate and water bottle etc. She's also worried in case a boy who, according to her – hits and kicks her – is also going. I hope not, but if he is, it's a massive place so they shouldn't have too much contact. If this issue is still affecting her tomorrow, may have to reconsider whether we go. We'd be going by train so it could be fraught!
So…wish me luck and obviously tomorrow's post will include whether we get there. Do hope so, it's her "boyfriend"'s party so it would be good.
Have a great evening, comments/RTs etc welcomed Jx 
---
---