This blog post today is in response to "Progress", the blog posted by @AutismMums_Dads. This idea below greatly helped D in her time at nursery and with settling into her SN school, she still likes to look at it from time to time.
When D started in mainstream nursery, she was undiagnosed. I had no idea she had autism, that diagnosis came 14 months later. Her speech was very stilted and she had immense problems settling in (basically she didn't), ditto socialising, ditto communicating.
Nursery staff asked me to provide some pictures from home of familiar items and this is what I provided, it took a while to compile but was a very successful tool for her.
This is the cover: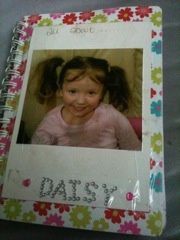 More pages: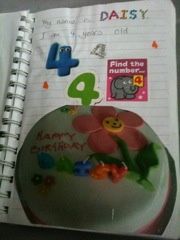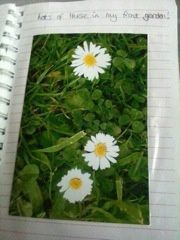 The picture above was used for counting as well as being appropriate flowers.
We then used pictures of the family separately, labelled and then photos of family members together on days out and in the garden. Happy photos.
I also put in a picture of our wedding day because she liked it.
Pet photos went in too: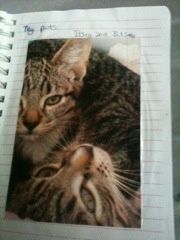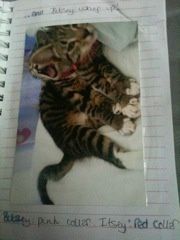 Lots of pictures of the toys in our garden, the children I was child-minding at the time. Her favourite toys, stickers from Cbeebies and other magazines: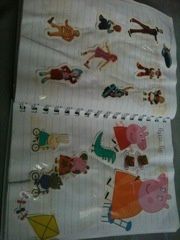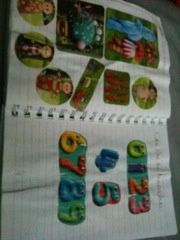 Her favourite book at the time: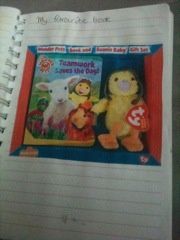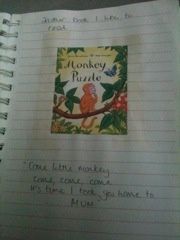 A picture of her birthday presents.
Her favourite foods: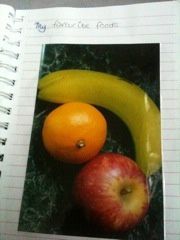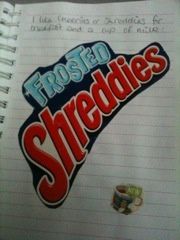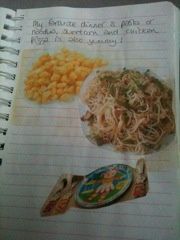 Shops we go to: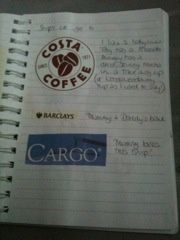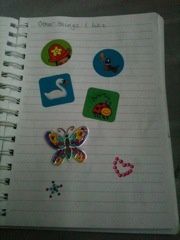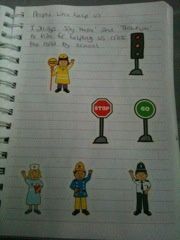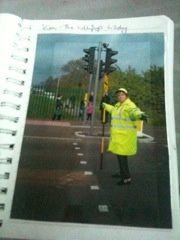 And then we had pictures of her class, T's class and the school badge.
It really helped her (and the school staff), it not only encouraged her to talk about the pictures – or at least answer questions – but also comforted her when she got distressed. Like I said, we still look at it at home. She loves seeing how much the cats have grown!!
Comments, RTs etc as ever welcomed Jx 
---
---