I was still ill today – joint ache, bone ache and alternating between being very hot and shivering. T decided that the only way to keep me warm was to put 5 (yes, 5) blankets on me. I felt like the "Princess & the Pea" story – I know that was mattresses but I felt similar to the pea!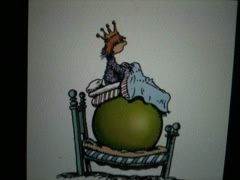 Both T and D used this as a good excuse to frequently leap on me (ouch).
Routines were kept to today but at a much slower pace.
Only two meltdowns for D today and that was two too many, to be honest.
T and D played with puppets this pm, I bought these as they were very similar to the birds in Rio, her favourite film. The puppet play seemed to involve the birds fighting the majority of the time.
.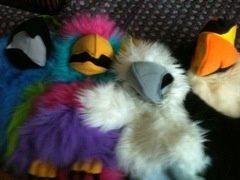 I need to say thank you to:
@Oddcog_
@Aspieside
and
@Get2befit
for their really insightful comments on my "Friendships and playdates" post. Have a read, if you haven't already.
I also posted a poem I'd written for D, again it's on here.
Hopefully this virus will soon be gone, school runs as per tomorrow.
Comments/RTs as ever welcomed, have a great evening Jx 
---
---