I was tagged by Marsupial Mama last night, who had previously been tagged and asked to
"..post 10 things about myself that you may not know. Given my chronic diarrhoea of the mouth, I am going to really have to wrack my brain to think of things that I have not already shared.."
So..thinking cap firmly on and here goes…I hope you're not asleep by item 6:
1. We have quite a few pets (two cat sisters and three guinea pig brothers), I'd like a boxer dog as well but Hubbie is resisting. There's one at the stables where D goes special needs riding and she's a lovely gentle dog – wonderful with the children and the animals. My sisters and I all have pets – a throwback to when we were growing up, we weren't allowed even a cat after the family pet ran away on the day of our house move. Pets (if they're not bouncing on your head at midnight) are very calming, both T and D enjoy stroking them and, in the case of the guinea pigs, stocking them up with hay (floor looks like a barn once D has finished)
2. I always wanted to be a midwife. I had both T and D at home and infinitely preferable to being in hospital. Of course, had either births not gone well, then I would have not resisted the hospital trip. But as I stopped driving lessons when my 17 year old was 3 (see point 3) and have only just started up again, it wasn't an option. We no longer live in a "call the midwife" society.
3. I was a single mother for 3 years. My first husband suddenly walked out on myself and C when C was 3 years old because he "couldn't take the responsibility any more". Luxuries like driving lessons had to stop as I had a mortgage and bills to pay on my own. Ex-hubbie gave me £35 a week for a while and then that stopped. I've had no maintenance for C for over 9 years. Luckily I had a good job but life was very very hard. My wonderful mum paid my sons's nursery fees as there was no way I could afford those as well as everything else.
Which leads on to….
4. I have a fear of heights. I can't even go up a small ladder and that is how I met my Hubbie (father to T and D). He's the brother of someone I used to work with. He came up to paint the outside of my little house and that was it…happy days . Not in the habit of picking up or being picked up like that…but as I already knew my friend and her parents (now my inlaws), I knew he was an okay person. We've been together 12 years this year, married for 10 (aaah)
5. We got married on the island of Jersey. Lovely island. There are always secluded beaches to be found. Apart from August when there is the "Battle of the Flowers" (week long festival and wonderful carnival type procession), it's not too touristy. My paternal grandparents lived on the Island and my aunt still lives out there.
6. My paternal grandmother was an artist, used to exhibit in Jersey and U.K. I have an oil painting in my hall of me, painted by her when I was 3 years old. I was the only grandchild to be painted so the painting is definitely a one-off. Won't ever part with it.
7. I'm a stickler for good manners. Politeness doesn't cost anything. When someone serves you in a shop and doesn't even look at you or hand you your change with a smile, that bugs me. Surely they had to be polite to get the job? Try and enforce this with my children.
8. I was born 6 weeks prematurely, which when I was born was a big thing. Was very small at birth, obviously. A boy who was born the same time at me and at similar prematurity turned out to be brain-damaged. I know my parents kept in touch with his for a while but eventually lost touch, love to know how he and his family are doing now.
9. There was a fire that started in the elevators at Kings Cross tube station in the late 80's. I was working in my first job and changed tube trains at Kings Cross and went on the elevators half an hour before the fire started. I didn't realise what had happened until I got home that night and the…"it could have been me…" haunted me for a while.
10. Our house was built in the 60's and we are only the second owners, moved in 7 years ago. The wife of the previous owner died in our bathroom. Occasionally things fall into the bath by themselves and the light fitting sways…
I'm now going to "tag" 6 other people":
@savvywendy – Wendy is great, such a multi-tasker
@MumforAutism – love to know more about Deb, she writes so well
@1teddiemum – love her blogs
@JulieCoryell – the first person I started tweeting with "across the pond", had plenty of blog advice for me
@AspieNaut – I love Paul's blogs, they give a great insight into his life and experiences
@NiciJT4Autism – Nici's writing style is very similar to my own, always empathise and enjoy her posts.
So..as ever, comments welcomed, hope you enjoyed J x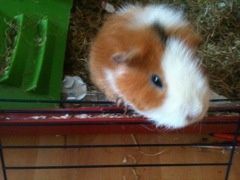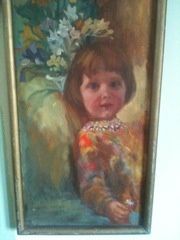 ---
---