We all want our children to be happy and healthy, it's an instinctive need. If your child is smiling – you smile, if your child is crying – it makes you sad, if your child is having an anxiety attack or a meltdown – you just want to cuddle it away (if they'll let you) or take some of their fear and pain away. (a tip that sometimes works for me – if D is able to – I get her to squeeze my hand as hard as she can – sometimes it's VERY hard – and that takes the focus away from whatever is upsetting her)
And then you wonder, who would care for your child in the future, as much as you do? Will your child have a long term relationship with a partner? Would it be someone who is also disabled or NT (neuro typical), would they have that empathy, that understanding?
D is only 7 years old – 8 in May – and I do wonder (and hope) that she will have the ability to make lasting friendships. She seems to prefer the company of boys at her SN school, maybe she always will – that's a worry in itself!
She does have a female friend, whose mum I blogged about (see my "benefit scrounger – I don't think so" post) and we do get the girls together occasionally. D will play with her for a while and then withdraw, so it's left to me to entertain and chat with an 8 year old. I don't mind, I spend a lot of my day talking to and doing 1:1 with minded children, but it does make me wonder for the future.
So many things make her anxious, one of my fears is that if she ever lives away from home and she's awake in the middle of the night either having had a bad dream or just scared, she's either going to need coping mechanisms or someone she can either physically reach to or phone.
The ability to make and sustain friendships requires so many of our unconscious social skills, which as we know can either be delayed or just not present with autism.
I guess this is where I'm looking for comments below from those parents of slightly older autistic or aspie children and those adults who are on the spectrum, I'd be really interested to know please.
RTs/comments as ever welcomed and thanks for reading J 
Today's picture is a nice, calming one 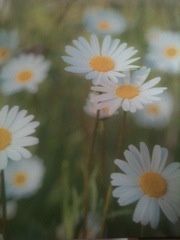 ---
---