Today D decided she wanted to make some "Bouncing Butterflies", her dad and brother have gone to football so it's a calm environment today, without the distraction of Sky Sports News 🙂
Here's the kit we used: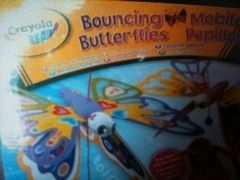 She wanted to follow the instructions at her own pace and was very specific that I should a) do a butterfly too and b) only use certain stickers and her chosen butterfly templates. Everytime we finished an instruction D ticked it off with a pen.
I also got told off for scribbling 🙂 but it was in a school teacher manner (phew).
The only help she needed was with putting the wings into the butterfly body.
Finished products below, guess which is D's.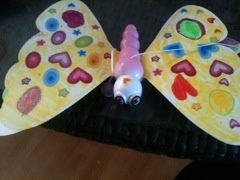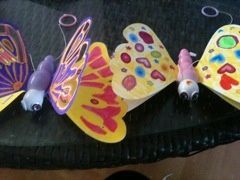 Very pleased that she managed to complete the task without distraction and – on her terms – shared the templates, stickers etc.
They look pretty good too 🙂
---